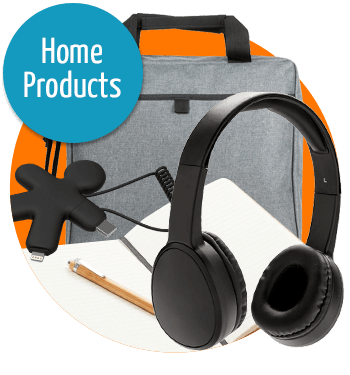 Useful home working accessories
Let's face it. Working from home can be a chore - unless you have a home office setup that includes everything you need to continue working without disruption.
When asking your employees to work remotely or from their home, it's important to ensure they have all the tools they need to get things done without hassle. Setting up an environment that is comfortable but productive can be a hard balance to strike - so here are a few suggestions to get you started.
Anyone who has worked from home before will understand that it's easy for distractions to creep in - so providing items that are branded with your company logo can help secure the feeling that they are still in a work environment, and reduce the chance of slippage in productivity.