We are a certified B Corporation®
In fact, we're the first UK promotional products company to gain B Corporation certification.
But what does that actually mean?
In a nutshell, B Corporations are leaders of the global movement of people using business as a force for good. Our community includes leading brands worldwide, and our ambition is to inspire the wider business community to compete not only to be the best in the world - but to be the best for the world.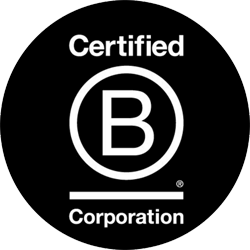 We're super proud to be part of this movement to redefine success in business and build a more inclusive and sustainable economy, meeting higher standards of social and environmental performance, transparency, and accountability.
Find out more about being B Corp means for us and for you right here.
It's more than just green-washing...
Unlike traditional corporations, we're legally required to consider the impact of our decisions on all of our stakeholders (e.g. employees, suppliers, consumers, the community and the environment). And being B Corp isn't just a rubber stamp for us - it's the ethos that runs through our DNA here at Fluid; to be exceptional for the business, the wider community, and ourselves.
It supports our vision: Meaningful Merchandise, Exceptional People.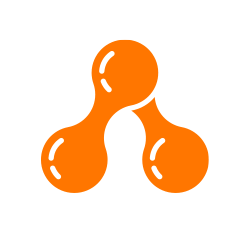 Meaningful Merchandise
Encouraging customers to make informed product choices that reduce environmental impact and last longer, as well as giving the best brand impact.
Exceptional People
Giving everyone who works for us and with us the opportunity to be the best they can be - to do amazing things for our customers, for themselves and for their communities.
And it doesn't stop at certification. We have three pillars of accountability that guide our business behaviour, so that we ensure we're always doing our best. Read more about Fluid Friends, Fluid Family and Fluid Futures.
For the latest news on all things Fluid, B Corp and more, check out our news below.