Planting a tree with every order
At Fluid, we think beyond profit. We promise to be responsible - and as a B Corp, we're dedicated to finding ways to do things better for our people and our planet.
Alongside our commitment to be Carbon Net-Zero by 2030 and to further reduce our impact on the environment, we're excited to share our #ATreeWithEveryOrder initiative!
Since 2021, we've partnered with Ecologi, a great environmental organisation that plants a tree for every order you place with us. Through this, you're helping us accelerate to a more sustainable future. By working together, we've offset 1,340.81 tonnes of CO2 in just over a year. That's the same as 1,029 long-haul flights or 3,326,550 miles driven in a car.
Through Ecologi, we also invest in a Climate Friendly Workforce where we plant trees and purchase carbon reduction for each of our employees. The Fluid forest is a virtual representation of all the real trees that are planted as part of our efforts - take a look at it on Ecologi's website below: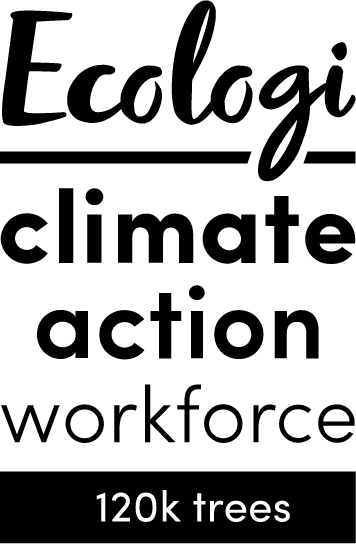 Our promise to help reduce impact on the planet
We can guaran-tree that each tree in the forest is responsibly planted with Eden Reforestation, who ensure their reforestation projects have a positive human impact as well as a positive environmental impact. They hire and train local people to plant new trees, they plant native species and their seedling survival rate is a whopping 80%.
Through this partnership we'll be helping to reduce carbon pollution, creating employment for local families, and restoring wildlife habitats. In 2022, weplanted over 50,000 trees and we're excited to see what we could acheive this year.
Mangroves are a great example of the positive impact that trees have on the environemnt. They could single-handedly save hundreds of endangered species, prevent erosion and protect us from angry seas, and this is what we're doing to help protect them.
So how does it work? It's as easy as one, two, tree!
Select Your Products
We've got a whole range of brandable products for you to choose from, including eco-friendly options.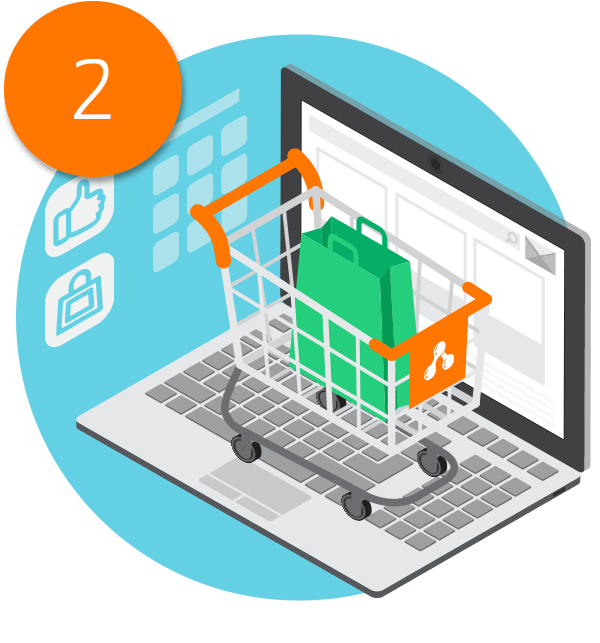 Place Your Order
We make the whole process as easy as possible for you, from artwork approval to receiving your order.
We Plant Your Tree
It really is as simple as that. We'll plant your tree for you, and send you an email to let you know!
Let's get started
Sound good? Get started with your order by checking out our extensive range of brandable merchandise...
Frequently Asked Questions
Have questions? Take a look at the most frequently asked ones below. If you still have a question though, please feel free to get in touch.
I've placed my order - where's my tree?
We will email you a link to your tree when your order has been delivered and invoiced.
How do I know that you're really planting trees?
We've partnered with Ecologi and Eden Reforestation Projects. Once your tree has been planted, we'll email you a link and you'll be able to see the exact location, species, and age of the tree - along with details of the project it's attached to.
How do you determine where the trees will be planted?
Ecologi works with Eden Reforestation Projects who ensure that their reforestation presents a benefit to the local population. Due to the unsustainable relationship between the land and people, communities suffering from deforestation are often the same as those living in extreme poverty. It is essential to be committed to and work alongside local villages and communities to achieve a successful and longstanding reforestation effort. Eden Reforestation Projects utilises its Employ to Plant methodology to benefit members in the local communities where they plant. Through steady employment, people living in extreme poverty can begin to afford daily necessities such as food, shelter, clothing, and medicine.
Since they began, Eden Reforestation has planted more than 583 million trees around the world in Ethiopia, Madagascar, Nepal, Haiti, Indonesia, Mozambique, Kenya, and Central America. Find out more here.
How do we know that the people planting the trees are not being exploited?
Eden Reforestation's (Ecologi's tree planting partner) mission is to provide fair wage employment to impoverished villagers as agents of global forest restoration. They hire people in rural villages in developing countries to grow, plant and guard to maturity native forests on a massive scale. Their Employ to Plant methodology results in multiplication of positive socioeconomic and environmental outcomes.
How does planting trees help with reducing carbon emissions?
Trees are one of the best tools we have in removing carbon pollution from the atmosphere.
What other steps are you taking to reduce your emissions, or are you just planting trees?
No, we're not just planting trees. We've committed to being Carbon Net Zero by 2030. All of our offices which are not powered by solar panels use renewable energy from Good Energy. We've launched an Electric Vehicle Lease Scheme for all team members and we have committed investment into solar and wind farms which are producing clean energy right now!
Terms and conditions: 1 tree to be planted for every standard order (excluding Fluid managed Client/Brand Merchandise Store orders). The tree will be planted and the customer notified by email once the order is delivered and invoiced. No cash alternative.