Carbon Net Zero
Our journey so far...
Back in 2019, we became the first UK promotional merchandise company to become a Certified B Corporation. Clearly stating our intention by joining a global community of companies using business as a force for good, redefining success in business and helping to build a more inclusive and sustainable economy, meeting higher standards of social and environmental performance, transparency and accountability. Balancing profit and purpose and reinforcing our brand's vision of Meaningful Merchandise and Exceptional People.
In July 2020, we announced our commitment to becoming carbon net zero by 2030, alongside over 700 other certified B Corporations. Our commitment is 20 years ahead of the 2050 targets set in the Paris Climate accords. B Corp's Climate Collective is a member of the United Nations Framework Convention on Climate Change.
But, what is Net Zero or Carbon Neutral, and just how are we going to get there?
What is Carbon Neutral?
Carbon Neutral means balancing greenhouse gas emissions by "offsetting" equivalent amounts of carbon for the amount produced. So, a Carbon Neutral business needs only to offset the greenhouse gas it produces and not necessarily reduce them.
What is Net Zero?
Net Zero is a achieving a state in which the activities of an organisation result in no net impact on the climate from greenhouse gas emissions. This is achieved by setting and pursuing an ambitious 1.5 degrees celsius aligned science-based target and then compensating for any remaining hard to decarbonise emissions by using certified carbon credits (the main difference between Carbon Neutral and Net Zero is that Net Zero requires a science-based reduction target aligned to keep global warming below 1.5 degrees celsius).
Steps we're taking on our journey to Net Zero:
1) Measure
We are in the process of measuring our greenhouse gas emissions, our direct emissions like gas boilers, company cars etc. We will then look at indirect emissions such as, generation of electricity, heat or steam that we buy. Finally we will look at all other indirect emissions from our supply chain. We will then set our science-based targets.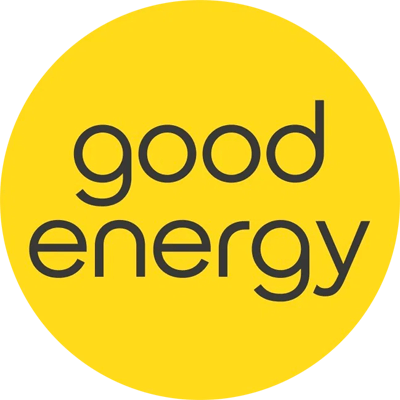 2) Reduce
We will then look at reducing overall energy consumption. We have already switched to a renewable energy supplier - Good Energy. We have introduced an electric vehicle lease scheme for our team. We will try to reduce the amount of time we need to use company vehicles, encouraging the use of public transport and walking instead, wherever possible. We will examine our footprint to identify our biggest areas of emissions and we will work on these with internal and external stakeholders to tackle the areas where we can make the most impact.
3) Offset
Thirdly, we will look at carbon offsetting. Simply put, carbon offsetting means compensating for carbon emissions by funding an equal reduction in emissions. Even with the steps above, it is likely that, even in the short term there may still be some emissions weighing down the seesaw. Carbon offsetting is a way of purchasing carbon credits to balance this out. We are currently looking into land use projects to support this. We have also committed investment into solar and wind farms which are producing energy right now!
Some really good stuff that has happened since we've committed to becoming Net Zero….
We are ISO 9001 & 14001 UKAS certified for our environmental management systems. We've got certification for both ISO 9001 and ISO 14001, the international Quality and Environmental Management System standards. They require a company to show that internal processes and systems keep up the high levels of quality and environmental management that is expected. We keep it up by continually measuring, maintaining and improving these systems on an ongoing basis.
We have committed investment into solar and wind farms which are producing energy right now!
In 2020 we moved to our brand new HQ which is super energy efficient, is powered by solar panels and is a BREEAM Excellent building through 3rd party certification.
Other offices that are not powered by solar panels use renewable energy from Good Energy.
We have a vast range of environmentally considered and sustainable product options available for our clients.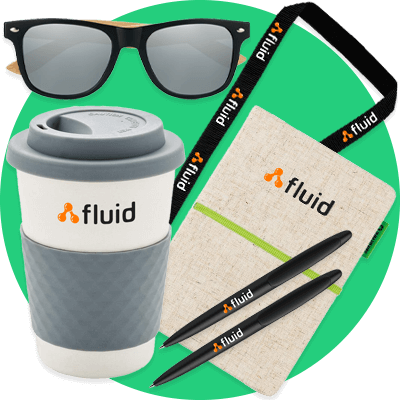 We've launched an Electric Vehicle Lease Scheme for all team members.
We are now a participant in the United Nations Global Compact. The largest corporate sustainability initiative in the world, it's a call to companies globally to align their operations and strategies with ten universally accepted principles, in the areas of human rights, labour, environment and anti-corruption, and to take action in support of UN goals and issues embodied in the Sustainable Development Goals (SDGs).
We have adopted these SDGs with their 17 goals that address economic, environmental and social impacts, underpinned by 169 targets to help define our progress.
We are also EcoVadis certified having used the platform to measure our sustainability and determine ongoing improvement activity.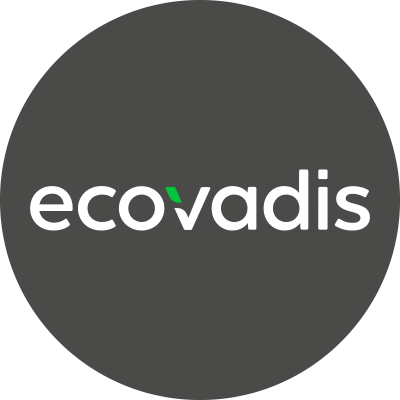 We are at the start of our journey to Net Zero and we will keep updating along the way, so, check back soon to see how the journey continues to unfold…..
#MeaningfulMerchandise #ExceptionalPeople #BetterBusiness #NetZero2030 #BCorp