Case Study: Bayer CropScience
The Client:
Bayer CropScience is a subsidiary of Bayer AG - the German multinational pharmaceutical company. The CropScience division helps to support farmers in sustainable food production and agricultural innovation.
Target Market/Industry:
Bayer CropScience work in the agricultural sector and support this industry through the products and services they offer. Their products and services help to produce better crops and environmental results for their customers.
The Brief:
Bayer have sales reps all over the UK and host several events each year. They wanted a central point where the sales team could access Bayer branded merchandise to use on client visits and the marketing team could use at events. Bayer also wanted control of the UK merchandise centrally and for products to follow it's brand guidelines.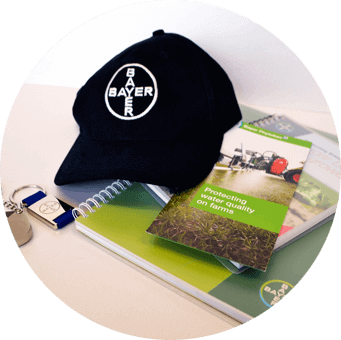 The Solution:
Our Account Manager Cara has worked with Bayer for several years and understood their needs. She suggested the idea of a corporate merchandise store. The merchandise store allowed Bayer to select a range of merchandise that would be used by the sales team day to day, for example notebooks and pens, but also practical merchandise that would be used by customers such as garden tools.
The use of a merchandise store allowed the marketing team to control the merchandise budget and the type of product being used by the sales team. Stock for the store was selected and pre-approved following the company's brand guidelines.
By putting it's merchandise requirements into a merchandise store Bayer were able to have the flexibility of calling on merchandise when they needed it - for example a last minute client meeting or event. The stock was held centrally in our warehouse network allowing dispatch to multiple locations or overseas.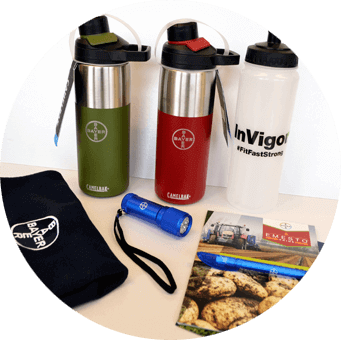 The Results:
Bayer were delighted with the results, the merchandise store has surpassed expectations. It's allowed full visibility of their merchandise range and with reporting included in the store it allows Bayer to be notified when stock is low and re-order. The success of the merchandise store has also enhanced our relationship with Bayer. We now work even closer providing merchandise and solutions across a number of Bayer brands in addition to the CropScience division.