Recycled Eleather A4 Casebound Notebook With Elastic Strap
£14.21
(plus £9.95 delivery)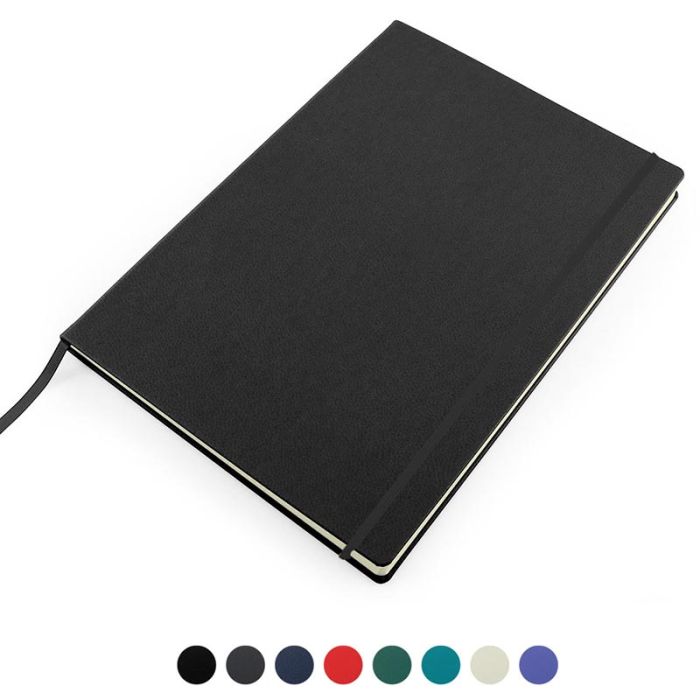 Sample of Recycled Eleather A4 Casebound Notebook With Elastic Strap
£14.21
(plus £9.95 delivery)
Black Recycled ELeather A4 Casebound Notebook with Elastic Strap made from leather waste destined for landfill, bonded using water pressure using a green process. This material has a soft feel and a leather grain it is ideal for deboss, foil blocked or digitally printed branding.
More Info
You can order an unbranded sample of this item online. Simply click 'Add to Basket' below, and enter your details when prompted.
This process is handled by Paypal. All major credit cards accepted. Your sample of this product will cost £14.21 + delivery (£9.95).
Please note: we cannot guarantee item colour choices with sample purchases. Colour choice can be confirmed during the branded order process with your Account Manager.
(including details of refunds and returns)..
If you would like to customise your order with colour, printing and branding options, click 'View Full Product Info' and select 'Get A Quote'.
The Recycled Eleather A4 Casebound Notebook With Elastic Strap appears in and
Notebooks
.