Neutral Clothing - the story of Cotton without Compromise
Let us tell you a story…
It all begins with a t-shirt. No. Wait. Let's go back further - to the very beginning.
This is the story of Neutral Clothing, an organisation that saw an industry that could improve. Not only by making the product more sustainable. Not only by making conditions fairer for workers. Not only even by being kinder to the environment. Try all of the above - and then some.
Sustainability and climate change have been making headlines left right and centre in recent times. With the clothing industry coming under fire from high profile figures like Greta Thunberg for 'greenwashing', it is becoming increasingly important for clothing brands to be able to prove that what they're doing is actually making a positive difference.
Once again - this is the story of Neutral Clothing. It encompasses the entire journey of truly sustainable clothing - from the growth of the organic cotton, right through to the management of the end-of-life product.
In the beginning, there was cotton. Trouble was, the cotton was mainly grown from genetically modified crops and covered in so much chemical pesticide that it was harmful to the environment, farmers, factory workers and, of course, consumers.
Then, one day, along came Neutral - and their commitment to creating 100% organic cotton. Planting non-GMO seeds and encouraging crop growth with non-toxic fertilisers, Neutral cotton farmers also used natural, biological pesticides like sugar water. And if there's a creature that loves sugar even more than the average five year old, it's ants. These ants loved the sugar-watered cotton plants so much that they moved in and set up home - defending the plants from any and all intruders (like beetles and other pests).
This lack of harmful chemicals making their way into the environment, coupled with Neutral's insistence on toxic free hand picking, helped to preserve the natural ecosystem. It helped to enrich biodiversity and even helped to provide vital conservation in the form of safe passage for Bengal Tigers crossing territories - more on that here - it's grrrrreat!!
All that led to Neutral achieving the 100% Organic Cotton certification from the Global Organic Textile Standard (GOTS).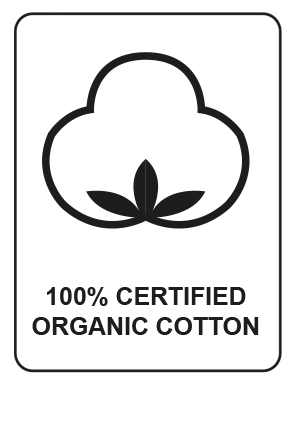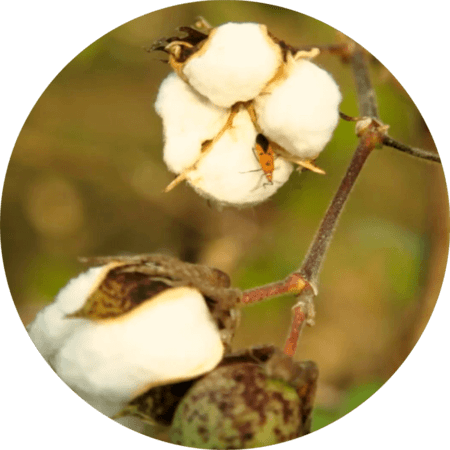 The Facts
GOTS is the worldwide leading textile processing standard for organic fibres, including ecological and social criteria.

54% of India's pesticide heads straight to cotton fields, despite the fact that cotton only occupies 5% of the agricultural land.

2.4% of the world's agricultural land is planted with cotton, yet it accounts for 24% and 11% of global insecticide and pesticide sales respectively.

GMO accounts for 90% of all cotton grown in India.

GMO cotton is prohibited within Europe.
Because conventional cotton growing practices had a tendency to impoverish agricultural land, the introduction of organic cotton farming had a huge positive knock-on effect for farmers and local communities. Soil quality and water absorption was improved in the organic farming land, making farmers less vulnerable to climate change and reducing the risk of water shortages. Not only that, but the lack of harmful chemicals in the growing process meant less health risks for farmers and their families, too.
However, with subsidies in the West resulting in artificially low cotton prices, it was increasingly difficult for cotton farmers to fight their way out of poverty. The global market was unfair and volatile, meaning a lack of prospects for farmers and their communities.
So that had to change, too. For Neutral, obtaining Fairtrade certification was a way to help protect farmers and their communities from poverty, and gave them the chance to change their lives for the better. Fairtrade Minimum Price brought stability and acted as a safety net for farmers in times of falling prices, and with Fairtrade Premium, they could improve things in their community - like sending their kids to school, or investing in better tools.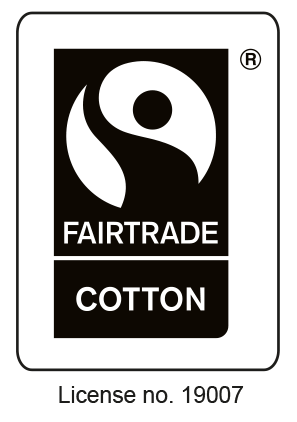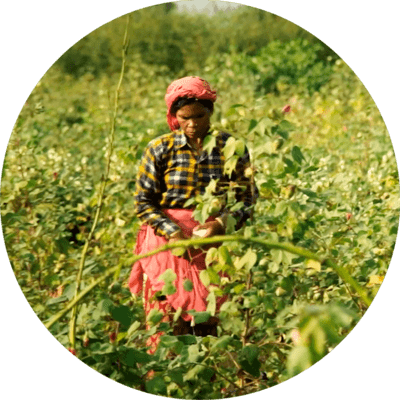 The Facts
99% of the world's cotton farmers live and work in developing countries.

There are around 35 - 50 million small scale cotton farmers in the world today.

Cotton prices are highly volatile, often meaning high debt or going out of business.

Fairtrade protects farmers from such risks, ensuring fair prices for their cotton.
Chapter Three: The Environment
So. The cotton was organic, the ecosystem and biodiversity was improved, farmers were getting a fair deal and their communities were benefitting, too. But there was more work to do on the environmental side of things - the cotton production and t-shirt manufacturing process were in need of improvement, too.
Wastewater from production factories caused contamination. Dyes and other harmful chemicals leaked into natural water reserves, causing pollution - introducing health risks and damaging the environment. Instead of this, Neutral decided not only to use non-toxic dyes in its processes, but also to clean and recycle its wastewater - preventing the harmful chemicals reaching the natural environment and resulting in cleaner rivers and groundwater reserves. Waste cotton materials were even repurposed to create buttons and hangtags for the clothing - even further reducing environmental impact.
Neutral were now able to obtain EU Ecolabel certification - an extremely difficult one to achieve. With requirements covering everything from sewing oil to packaging, the EU Ecolabel was a guarantee that products had been made with the least environmental impact possible. Products had to be biodegradable, and only the most environmentally friendly dyes could be used - in a responsible manner that takes care of people and the planet.
Wastewater cleaning and recycling
The Facts
On average, conventional processes use 3kg of hazardous chemicals to make 1kg worth of cotton t-shirts.

Neutral Clothing uses non-toxic dyes, and also cleans and recycles their wastewater.

Neutral makes buttons and hangtags from cotton, maximising their waste reduction.
Chapter Four: Renewable Energy
Just like many developing countries, electricity in India was in short supply. Not only that, but a huge portion of the supplied electricity came from non-renewable sources (mostly coal). This energy shortage, coupled with the growing concerns over climate change, needed some attention too.
Neutral started using renewable energy (like wind power) in its production facilities. This move to using wind powered energy reduced the amount of CO2 - which of course benefited the local environment and limited the impact of Neutral's cotton production on climate change.
In fact - Neutral's production facilities started producing more energy via wind power than they actually needed to be run. This excess energy got pumped back into local energy networks, so clean energy was also available for the wider community!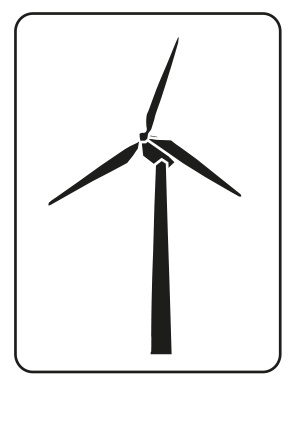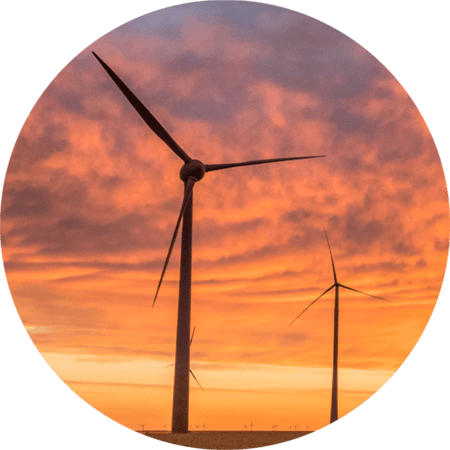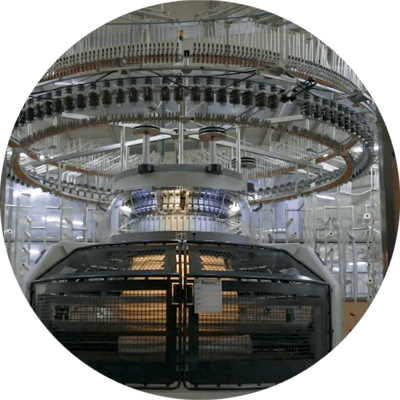 The Facts
Electricity is in short supply in India and many other developing countries.

Neutral's cotton production facilities use wind powered energy.

Excess energy from production facilities is fed back into local energy networks
Chapter Five: Workers' Rights
Organic cotton. Non-toxic processes. Renewable energy. Fairtrade for farmers. It was all looking pretty good - but workforces in India didn't always get the fair deal they deserved. There was still more to accomplish.
Although a lot of the health risks that threatened production factory workers had been eradicated with the introduction of non-toxic fertilisers, pesticides and dyes, more could be done to ensure workforces were treated better. Governance practices didn't sufficiently promote decent work or protect the rights of workers, and the industry minimum wage didn't sustain their livelihoods - many factories didn't even pay the minimum wage - Neutral set out to put a stop to this.
SA8000 certification helped to improve many conditions for cotton factory workers - being the highest labour rights standard possible and addressing UN and ILO conventions, it's based on the principles of international human rights norms. That meant that factories adhered to the latest health and safety standards. They gave workers fair working hours, fair pay that they could actually live on, and made sure their human rights were observed.
Workers were empowered more than ever before. Now, together, workers had a stronger voice. The right to unionise and bargain collectively led to a greater degree of a respectful labour market.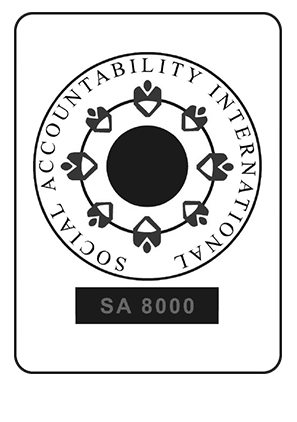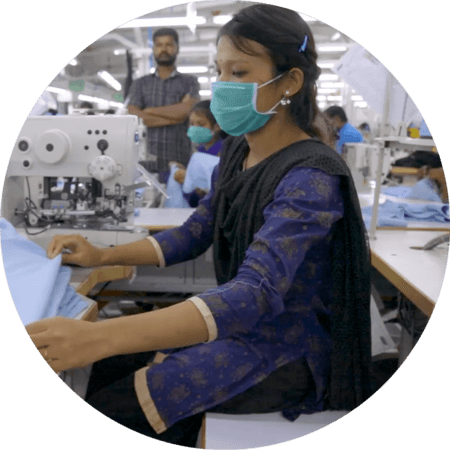 The Facts
40 million workers are employed in the textile industry.

16.8 million workers are employed in India's textile industry.

That means India employs more than 40% of the global garment industry workforce.

SA8000 addresses company performance in eight key areas: child labour, forced or compulsory labour, health and safety, freedom of association and right to collective bargaining, discrimination, disciplinary practices, working hours and remuneration.
Chapter Six: The Product Itself
Then there was the product. T-shirts, tops, hoodies and sweatshirts, sweatpants, blankets, face covers - even baby products like bodysuits, blankets, bibs and hats - all were ready to make their way out into the world.
With normal production, clothing still contained many of the dangerous chemicals when it got to the consumer. In fact, one of the main ways consumers obtained harmful substances into the body was through clothing (clothing covers most of our bodies, most of the time, right?). Well, because of the eradication of toxic chemicals in Neutral's cotton growing and production process, all of the items could be worn straight away without pre-washing. Neutral even used organic softeners on their fabrics. EU Ecolabel performed life cycle analyses on the products and confirmed they were top quality and made to last - allowing consumers to keep products for longer and move away from 'throw-away' culture.
Because of all this, Neutral also obtained the Confidence in Textiles certification from Oeko-Tex, who screened the final products for harmful chemicals before release (and, of course, finding none).
The Facts
Products are screened for harmful chemicals to ensure they are completely safe.

Ready to wear straight away without pre-washing.

Available in a large range.

They look and feel great!
Chapter Seven: Branding the Product
...but that's not where the story ends, oh no.
Working with our printers and partners, Fluid can help companies elevate their own brands using all of the items available - it's what we do, and we do it well! By using Neutral clothing branded by Fluid, businesses are able to align themselves with values that really mean something to the environment, to communities, and to the wider world in general.
The key positives on an environmental scale don't end there, either. Improvements to branding processes mean that we can reduce impact there, too.
Currently, most of the printing in the UK is done with plastisol inks, which contain PVC. Thing is, PVC is a by-product of the petro-chemical industry and is pretty harmful. During manufacture and disposal, it emits poisonous toxins and greenhouse gases into the air. This is exacerbated when products are disposed of by landfill or incineration, as they emit dioxins and heavy metals into the environment. PVC must also be cleaned after production with solvent based chemicals. Not great by any means - but there's a solution!
By using water-based printing systems, we can reduce the use of PVC and help to protect the environment.

Water-based inks are dispersions of natural pigments and dyes in a water-based medium. They cure through evaporation and heat, and the pigments penetrate the garment's fibres. This means we not only have a beautifully printed product - there are a bunch of other benefits, too.
Because we're not essentially printing a thin layer of plastic over the garment, the product feels softer and is much more breathable. It also has a greatly reduced tendency to crack or smear - meaning branding lasts longer too (matching the increased lifespan of the product). Being water-based, no additional chemicals are required to clean machinery - everything can be cleaned with water.
And because we've cut out the use of toxic chemicals across the process, that Oeko-Tex Certificate is safe, too.
The Facts
Most garment printing in the UK uses PVC, which is a harmful chemical.

Water-based printing removes PVC from the process, protecting the environment.

With water-based printing, machines can be cleaned without harmful chemicals, too.
Chapter Eight: The Packaging
Packaging has long been an issue across many industries - and clothing is no exception. Garments are generally packaged in plastic poly bags - and we're all aware of the issues there. So, with that in mind, a new approach is required - so we're proud to introduce a new, sustainable and environmentally friendly alternative - sugar!
Well, not sugar, exactly. Sugar cane. More specifically, sugar cane bags.
These bags look and feel the same as a conventional poly bag. However, they're created from the leftovers of sugar cane extraction, creating a polymer that is bio-based rather than oil based. During the growth of the sugar cane, photosynthesis sees carbon actively captured - meaning the polymer is initially carbon negative. In fact, the amount of captured carbon is almost equivalent to the amount of carbon expended when using oil-based polymers - which means the benefit to the environment is pretty huge!
The Facts
Sugarcane polymers are a renewable resource, so we're not depleting fossil fuels.

Using organic polymer sourced from sugar cane can help lead to a global reduction in CO2.

Sugar cane bags are fully recyclable, further reducing its impact on the environment.
Chapter Nine: Recycling & Waste Management
So, here's the deal. 26.2 million tonnes of CO2 is produced in the UK alone due to textiles each year. As well as that, 350,000 tonnes worth of textiles is sent to landfill each year. If we're going to continue to help make a positive difference, that needs to change.
Thankfully, our partners offer a sustainable solution to textile waste for end of life products. They're able to fully recycle and reuse waste textiles, and have a fully audited trail, detailing things like the amount collected, the date it was collected, and who it was collected by. They can also provide certified proof to say it has been 100% recycled within the UK. All this means of course that there's less waste going to landfill - boom!
Tiger Cotton: helping conserve the biggest cat on the planet
We've seen how the lack of toxic chemicals in the cotton growing process allows for a richer ecosystem and increased biodiversity. But there's something more to Neutral's cotton fields. Something huge, stripy, and beautiful...
Deep inside Central India lie two of India's oldest nature reserves. They are famous for their untouched biodiversity, and are home to the iconic but endangered Bengal Tiger. In between these two nature reserves, live tens of thousands of small cotton farmers.
Now, when the tigers wander from one nature reserve to another, the cotton fields function as an important tiger corridor. Neutral, WWF India, and C&A Foundation have joined forces to promote organic cotton agriculture in this area. Without the toxic impact of pesticides in cotton farming the tiger, the wildlife, and the farmer can thrive.
By creating a healthy corridor where the tigers can walk between reserves, organic farmers are playing a key role in the conservation of this amazing species.
As Dr. Sejal Worah, Program Director of WWF India says, "Sustainable agriculture plays an important role in conservation. It is an important piece of the puzzle. When farmers manage their land sustainably, they can help preserve critical habitats by improving soil and water quality. This, in turn, enhances their agricultural productivity in the long term. In this case, promoting organic cotton in areas where agriculture and biodiversity interact could create a win-win scenario for farmers and wildlife."
As we've seen, all Neutral products are manufactured and certified according to the highest social, ethical and environmental standards in the world. Defined and monitored by independent organizations, they guarantee that every single Neutral product is made with true regard for people and planet all the way from cotton field to final product and beyond.
But this isn't just a box-ticking exercise. These certificates work like rules for business conduct - they simplify the complex by creating standards to stick to, bringing accountability and transparency to the textile industry. They provide guidance for companies wanting to do better, help give optimism and bring back confidence for consumers that care about their impact.
In 2015, The Ministry of Foreign Affairs of Denmark & Investment Fund for Developing Countries awarded Neutral the CSR Abroad Prize - for dedicated companies promoting social responsibility and sustainable growth in the developing world.
In 2013, Sustainia and their advisory board (including most notably WWF and The Sustainable Apparel Coalition) selected Neutral as the most sustainable solution in the fashion sector.
Become part of the story...
We are super proud to be part of this story, and to be able to champion a business that is making real positive change in an industry that has needed it for so long. Why not join us, and use Neutral clothing for your next campaign?
Just fill out your details in the form to enquire or find out more, or get in touch by calling us on 0345 634 2935.