The team at Fluid is brimming with experience - we've been here for a combined total of over 280 years and we're very much one big family.
That's why we're More than just Merchandise.
We're empowered to achieve the best possible results for your brand. It's in our DNA to never settle for anything other than passion, innovation and results. We are proud Fluid ambassadors delivering outstanding results for our customers, the community and ourselves.
We put health and happiness first
Fluid is a certified B Corp, which means we take total accountability to really look after our people - their health, happiness and futures. We work as a close knit team and look out for each other - which means when we're exceptional, so too are our products and services. It's simple, but it goes a long way to making a difference.
Fancy joining the Family? Check out our latest career vacancies.
Our three pillars - Fluid Family, Fluid Friends and Fluid Futures - articulate our business ethos beyond profit and help to govern the commercial decisions we make.
Board
Miles Lovegrove
Managing Director
Peter McIntosh
Finance Director
Senior Leadership Team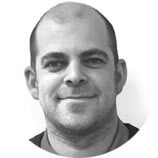 John Walker
Commercial Director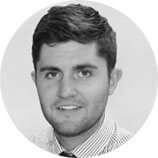 Kyle Scott
Director of Strategy
Jon Birrell
Marketing & Sustainability Director
Aaron Loveridge
Operations Director
Miranda Hope
Financial Director
James Stoddern
Technical Director
Online Sales
Amy Martin
Merchandise Manager
Bronte Creary
Merchandise Manager
Kevin Wickett
Senior Merchandise Consultant
Josh Bristow
Senior Merchandise Consultant
Jade Shapcott
Senior Merchandise Consultant
Jamie Wills
Merchandise Consultant
Rosie Franklin
Merchandise Consultant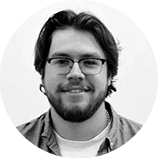 Tom Clarke
Merchandise Consultant
Chris Powell
Merchandise Consultant
Chris Patrick
Merchandise Consultant
Louise Williams
Merchandise Consultant
Chloe Duckett
Merchandise Consultant
Niamh Coleman
Merchandise Consultant
Sophie McKinnon
Senior Merchandise Consultant
Jenny Powacht
Merchandise Consultant
Ellie Hapney
Merchandise Consultant
Kiera McCarthy
Merchandise Consultant
Harry Provstgaard
Merchandise Consultant
Louise Vaughan
Merchandise Consultant
Sam Harding
Merchandise Consultant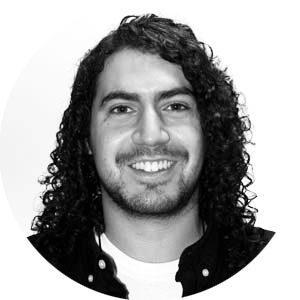 Frankie Regan
Merchandise Consultant
Ben Tarplee
Merchandise Consultant
Emily Smith
Merchandise Administrator
Taylor Sciré
Merchandise Consultant
Sam Turner
Merchandise Consultant
Aaron Gardiner
Merchandise Consultant
Arran Wilson
Merchandise Consultant
Strategic Sales
Alexis Stone
Senior Merchandise Director
Nicki White
Senior Merchandise Director
Vicki Crosby
Senior Merchandise Director
Julia Pye
Merchandise Director
Nicola Grant
Merchandise Director
Matt Gibb
Merchandise Director
Richie Brown
Merchandise Director
Julie Sheehan
Merchandise Coordinator
Lauren Coppitters
Merchandise Coordinator
Damien Doyle
Managing Director (Ireland)
Jess Butterfield
Merchandise Coordinator
Oliver Flores
Merchandise Coordinator
Charlotte Melvin
Merchandise Manager
Cara Williams
Merchandise Director
Jemma Kent
Senior Merchandise Consultant
Callum Kent
Senior Merchandise Consultant
Ben Trim
Senior Merchandise Consultant
Tristen Smith
Senior Merchandise Consultant
Sean Brady
Senior Merchandise Consultant
Sam Rowson
Merchandise Consultant
Jake Lehmann
Senior Merchandise Consultant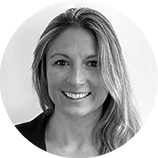 Emma Pearce
Merchandise Consultant
Jonathan Crowson
Merchandise Consultant
Seamus McGeown
Merchandise Consultant
Björn Karregat
Merchandise Manager
Jessica Portelli
Senior Merchandise Consultant
Charlotte Dyer
Merchandise Consultant
Jaco Victor
Merchandise Consultant
Jack Pinkham
Merchandise Consultant
Dylan Whyte
Senior Merchandise Consultant
Caron Cannell
Senior Merchandise Consultant
David Clarke
Merchandise Consultant
Lauren Farrell
Merchandise Consultant
Customer Service & Logistics Team
Ryan Hutchings
Customer Service & Logistics Manager
Reece Skimmings
Warehouse Manager
Martin Powell
Warehouse Supervisor
Ruby Binfield
Logistics Manager
Katie Stephens
Customer Service Team Leader
Charlotte Bone
Customer Service Team Leader
Abbey Kent
Customer Service Team Leader
Hannah Bonney
Production Assistant
Mitchell Whitehouse
Customer Service Specialist
Leila Smith
Senior Customer Service Specialist
Olivia Oxborrow
Senior Customer Service Specialist
Ruby Langley
Customer Service Specialist
Phil Crosby
Project Coordinator
Tillie Merrifield
Customer Service Coordinator
Tommy Wills
Customer Service Coordinator
Skye Epsly-Revill
Customer Service Coordinator
Emily Sutcliffe
Customer Service Coordinator
Ben Tse
Customer Service Coordinator
Sophie Collings
Customer Service Coordinator
Rebecca Crossley
Customer Service Coordinator
Damon Goldspink
Customer Service Coordinator
Joseph Baird
Customer Service Coordinator
Josie Walker
Customer Service Coordinator
Josie Walker
Customer Service Coordinator
Studio Team
Marc Barbery
Studio Manager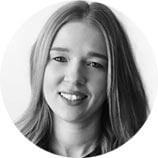 Laura Ralph
Team Leader & Senior Designer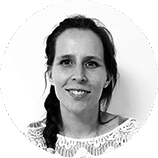 Fleur Beck
Senior Designer
Adam Hicks
Senior Designer
Jack Murphy
Senior Designer
Ed Roberts
Graphic Designer
Jordan Geeson
Graphic Designer
David Ware
Graphic Designer
Procurement Team
Peter Murdoch
Head of Procurement
Joe Hill
Sourcing and Compliance Coordinator
Jamie Melvin
UK & EU Procurement Administrator
Megan Hapney
Supplier Relationship Manager
Lucy Benn
Estimating and Sourcing Consultant
Amie Slinger
Service Delivery Coordinator
People Team
Stacey Wightman
Head of People
Jess Collings
Learning and Development Coordinator
Emma Cornelius
HR & Recruitment Advisor
Brandon Tregidgo
Talent and Culture Lead
Marketing Team
Tom Mercer
Digital Marketing Manager
Gemma Richards
Marketing Manager
Sarah Franks
PPC Marketing Assistant
Rachael Waterfield
Digital Marketing Assistant
Natasha Ithildin
Content Writer
Nicole Heffernan
Social Media Assistant
Hannah Matthews
Digital Marketing Assistant
Jess Cox
Marketing Assistant
Technical Services Team
Stephen Henry
Development Manager
Dan Avery
Senior IT Technician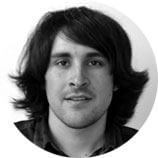 Michael Andreetti
Systems Developer
Rhiannon Merryweather
Senior Merchandise Store Administrator
Ryan Ritchie
Merchandise Store Coordinator
Adrian Yale
Systems Developer
Shaun Thorpe-Stanley
Systems Developer
Callum Symonds
Systems Developer
Roy Hooper
Junior IT Support Technician
Charlie George-Carter
Junior Developer
Accounts Team
Melanie Thompson
Financial Controller
Jo Mitchelmore
Credit Controller Team Leader
Joby Stanning
Sales Ledger Team Leader
Tamsyn Moore
Invoice Approval Manager
Donna Martin
Purchase Ledger Team Leader
Tom O'Reilly
Sales Ledger Clerk
Andrea Tonkin
Credit Control Clerk
Carrie Magor
Financial Assistant
Hollie Jacobs
Finance Assistant
Tracey Dudney
Finance Administrator (Ireland)
Ryan Chilvers
Finance Administrator
Julie Walker
Finance Administrator