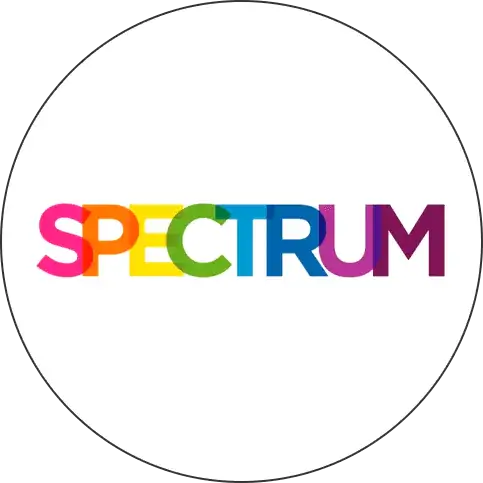 Target Market/Industry:
Mental Health Ireland is the longest established mental health charity in Ireland. Throughout their history they have played a central role in reshaping how the public understand mental health issues.
The Brief:
Spectrum are the leading print management company in Ireland. They help their clients source the best value for their printing requirements whilst also providing logistical, warehousing, fulfilment and graphic design services. Spectrum were looking to source a promotional marketing piece for their client to help promote positive mental health.
The Challenge:
Spectrum wanted to create a bookmark that was both useful yet environmentally friendly once no longer required.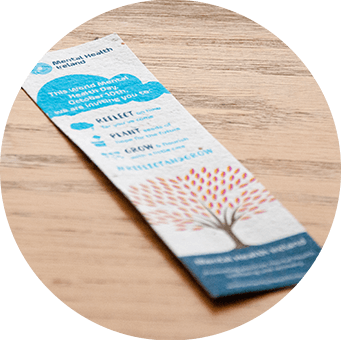 The Solution:
Working with Spectrum, Account Manager Seamus explored suitable products to fit the client's requirements. After presenting a wide range of eco options, Spectrum settled on The Plant it paper bookmark. It was the ideal product for the campaign as it's handmade seeded paper makes it totally biodegradable whilst being a quality printable and functional marketing touchpoint. It would also prove useful in encouraging people that reading is good for their mental health.
The Results:
10,000 Plant it paper bookmarks were created for Mental Health Ireland to help celebrate World Mental Health Day and promote positive mental health wellbeing and recovery in Ireland whilst making no impact to the environment.
Spectrum were delighted with the final outcome and product. Richie Brown, Business Development Manager at Spectrum said "The procurment process with Fluid Branding was smooth and no hassle. It's further strengthened our working relationship for the future".