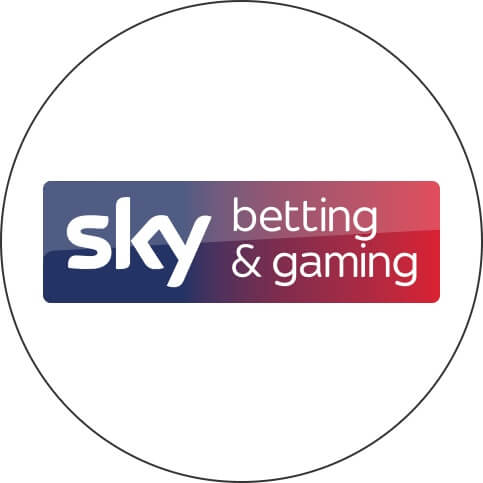 Case Study: Sky Betting & Gaming
The Client:
Sky Betting and Gaming are one of the most recognisable names in the betting and gaming industry, and aim to be the UK's best digital business. Undergoing rapid expansion, they wanted to attract the very best talent to join their growing team...
Target Market/Industry:
Potential new members of their team at recruitment events.
The Brief:
Leeds based Sales Director Kyle Scott was set the following brief:
To design and create an innovative and bespoke range of promotional products to be given out by the in-house recruitment team at UK events.

To supply a bespoke, retail quality 'game changing' range of products that reflect the client's vision & core values, whilst remaining on brand and on budget.

To supply a range of products that would create a lasting memory with potential candidates.

To stock and dispatch products to time critical recruitment events all over the UK.
The Challenge:
Kyle came across a number of challenges when constructing the product range - the range had to be easy to pack, store and transport to events throughout the UK. The range had to be varied enough to encourage interest from potential clients, without compromising the client's return on investment. The whole range had to be branded in full colour to ensure it conformed to the Sky Betting & Gaming brand guidelines. Much of the range had to be available to 'print on demand' due to the unpredictable nature of demand for product at their events.
The Solution:
From bottled water to bespoke confectionery items, we supplied an innovative merchandise range that was on brand, on budget and on time that could be given out at recruitment fairs, events and exhibitions. The range was carefully selected in order to satisfy the specifics detailed within the brief. We printed and stocked the whole range and distributed to events throughout the UK.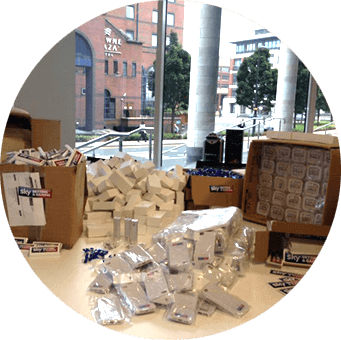 The Results:
The range of products went down a treat with Sky Betting & Gaming. "From product selection, through to fulfilment, Fluid Branding took care of the whole process. This enabled our busy team to focus on our core roles," said Georgina Adams, Technology Recruiter with the company. "All products were packed correctly and delivered on time by Fluid Branding for all of our UK events. We had some great feedback about our branded giveaways from our target audience. The branded headphones and Gourmet Jelly Beans were a clear favourite amongst graduates!"