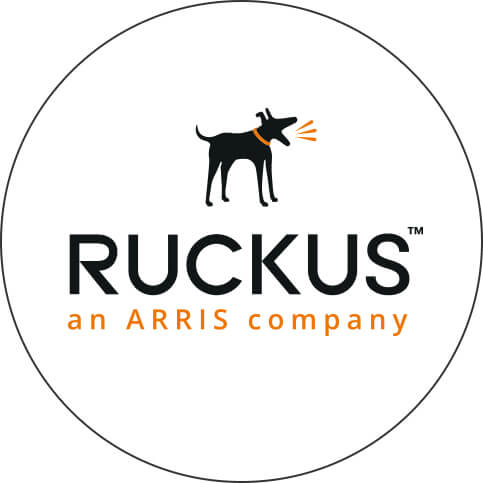 Case Study: Ruckus Wireless
The Client:
Ruckus Wireless is a company selling wired and wireless networking equipment and software offering Wi-Fi, switching, cloud and software products to mobile carriers, broadband service providers, and corporate enterprises.
Target Market/Industry:
Telecoms channel partners and customers at the BiG DOGS conference in Rome 2015.
The Brief:
As their existing supplier, we work closely with Ruckus Wireless to provide them with a full merchandise scheme covering products from clothing to event brochures and banners. The core product range is delivered through a bespoke online store from where Ruckus staff and channel partners can order merchandise to be delivered to one of their global locations. Fluid Branding also work on providing products for Ruckus' individual marketing campaigns.
The brief was to provide ideas for products to be given out at the BiG DOGS conference held in Rome in 2015.
The Challenge:
To provide multiple products for different uses. They wanted a great giveaway to hand out to their customers at the event, but also a unique, stand-out gift to present to their channel partners.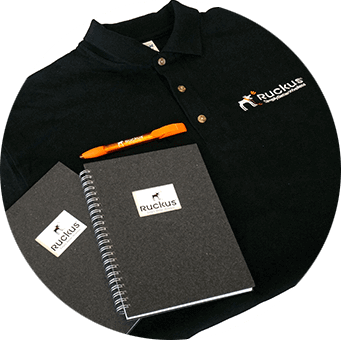 The Solution:
Ruckus are keen to use bespoke products to represent the brand, and what better than a soft toy black dog? The custom dog, complete with branded collar, is given to new customers, along with a pen and notebook.
We proposed several ideas, from which Ruckus also chose the completely bespoke marble bust.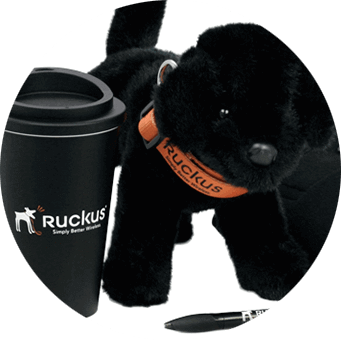 The Results:
The resulting bust was modelled on the head of renowned Roman statesman and general Marcus Agrippa, and was presented to channel partners at the BiG DOG event which brings together, by invitation, two hundred of Ruckus Wireless' distributors and resellers.
The core merchandise range continues to be a success, resulting in many repeat orders, while the BiG DOGS busts were a hit at the Rome conference, fast becoming an ice-breaking talking point among delegates. "We're delighted with the consistency of product quality and Fluid always come up with the goods when it comes to getting something creative and on-brand." Ruckus' Marketing Director EMEA.