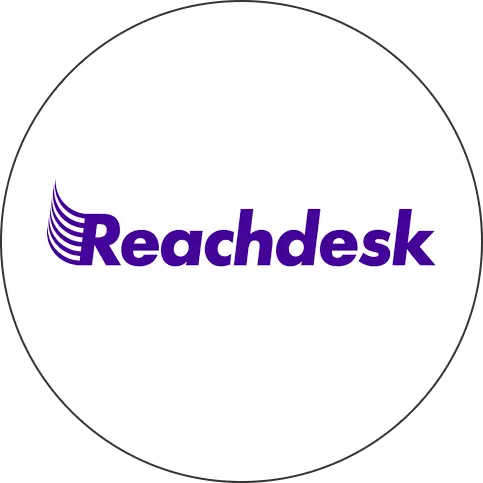 Target Market/Industry:
Reachdesk is a company after our own hearts. They're on a mission to empower B2B companies to deliver moments that matter at scale as a corporate gifting company. They want to deliver gifts that build deeper connections with customers, prospects, and employees. We love their positive attitude toward gifting. That got us thinking though: who provides their gifts? This was a teamwork opportunity waiting to happen.
The Brief:
Reachdesk reached out to us about possibly launching a festive gift campaign for their clients. Their aim was to prompt people into starting to think about their own 2022 festive campaigns. Their target market were clients working from home and hybrid office workers. They wanted people to feel excited when the gift landed on their desks. They wanted something bespoke, and something that could be mailed out easily.
The Challenge:
Reachdesk's goal was to have gifts arrive at their UK and EU warehouses simultaneously. As you're probably aware, customs can be a logistical nightmare when it comes to meeting tight deadlines, and with a 2-week turnaround time, it was certainly going to be a challenge.

We also wanted to adhere to Reachdesk's ethos of no wasted budgets, no wasteful packaging, with a conscious approach to carbon emissions. We also wanted to ensure the gift still had that "wow" factor when delivered.
The Solution:
After discussing Reachdesk's brief, and exploring their brand through further research, we ended up suggesting a luxury jasmine candle with an engraved lid, packaged into a high-quality bespoke printed gift box, along with a personalised A5 gift card. The theme of the gift box was 'Relax with Reachdesk', and we feel the subtle, soothing scent of the jasmine candle captured the essence of this theme perfectly.
The Results:
A very successful gifting campaign! All items were printed, packaged, and sent to both locations within the agreed 2-week timeframe. The gift box achieved its desired effect of encouraging clients to start thinking about their own festive gifting, as well as bringing that bit of luxury and excitement to a normal working day.

Tina Roach, Senior Project Manager (East Coast) said, "Absolutely loved working with Ben to achieve our holiday send. The final items were well-executed and extremely professional. Can't wait to create more together " Well done, Ben!

If you're interested in doing a similar campaign or want to brainstorm more festive gifting ideas, get in touch today. Or, why not check out our gifting & product packs? Perfect for spreading that gifting cheer, all year round.