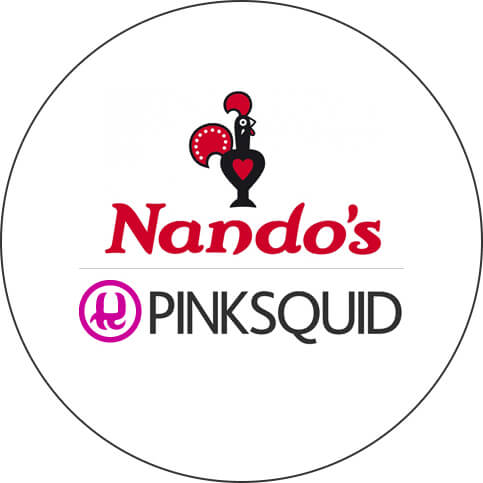 Case Study: Pink Squid & Nandos
The Client:
Pink Squid are a multi-award winning creative agency, creating beautifully intelligent employer branding communications.
Their client is internationally renowned Nando's, a Mozambican/Portuguese themed restaurant chain known for their specialised chicken dishes.
Target Market/Industry:
The products were for a recruitment fair specifically targeted at recruiting store managers for their many restaurants.
The Brief:
Pink Squid approached Jess, their Fluid account manager, to source some products for their client Nando's. They were looking to source some products for a recruitment fair.
The Challenge:
The products needed to be both a memorable and enticing give-away and represent the brand well. We had a very short turnaround time to produce and deliver the products.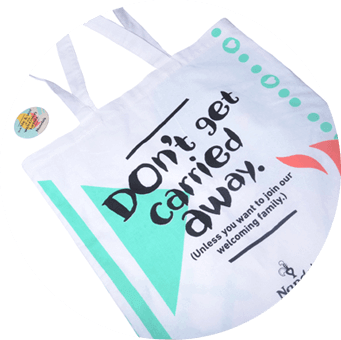 The Solution:
Jess, Pink Squid's account manager, came up with a selection of products for Nando's to give away at their recruitment fair that could be printed and delivered in the short time before their event. Jess used her excellent product knowledge to source products with quick lead times - including handy cotton shopper bags, stickers and useful oyster card wallets. All were printed in full colour, adhering to the Nando's brand guidelines.
The Results:
The products were a success and very well received at the recruitment fair – Jess's client Maria commented, "Thank you so much, they look amazing!"