Case Study: Kylie Christmas
The Client:
A Kylie Christmas was a series of Christmas concerts performed by everyone's favourite pop princess at the Royal Albert Hall in London. It supported her Kylie Christmas album, released in 2015.
Target Market/Industry:
Accompanying the show was a pop-up shop in the lobby of the Royal Albert Hall. Here, fans could buy Kylie branded merchandise, which is where we came in…
The Brief:
Kylie's team briefed us on the requirements for the merchandise. It had to be Christmas themed with a great branding area. It was important that the products produced were bespoke, and also seen as luxury items - this wasn't just anyone's Christmas show! We also needed a super quick lead time, with branded samples to each one could be signed off by Kylie herself!
The Challenge:
Lead-time was a major factor as the whole project had to be completed in four weeks, to make sure the items were in the pop-up shop by the first show. Service levels also played a key part in the project - Kylie's team had high expectations, but we met those expectations and encountered no issues throughout the whole project.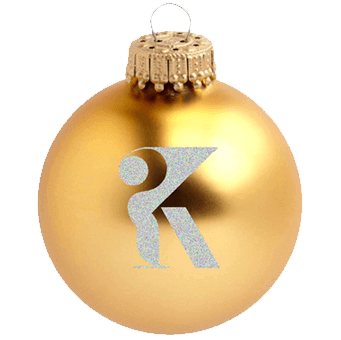 The Solution:
A plethora of ideas were presented for inclusion into the pop-up shop. Product inspiration was taken from other successful pop-up shops including the one at The Royal Gardens, Highgrove House.
Merchandise selected for the final run included three different colours of luxury baubles, two designs of standees, a high end pen with leaflet, and high quality powerbanks.
Some of the items that didn't quite make the final selection included confectionary, a Christmas candy cane and chocolate coins in an organza bag. Our suppliers couldn't quite offer the quality required, but we did come up with a solution just in case, and managed to get special dispensation from the head of purchasing at Fortnum & Mason to use their chocolate. This would have been a first for them.
Our London team also rolled up their sleeves and helped get the final selected products ready at Kylie's management offices the day before the shows. They really appreciated the extra pairs of hands and support we were able to offer them in the lead up to the pop-up shop opening.
The Results:
Kylie's team were delighted with the final results and the products were well received by attendees of the shows, so much that the merchandise completely sold out! Kylie also used our products in marketing and PR in the lead up to the shows and the merchandise can be seen in this video below: