Case Study: British Athletics
The Client:
Founded by British Athletics in 2013 as a legacy to the 2012 Olympic & Paralympic Games, the Sainsbury's Anniversary Games (now known as the Müller Anniversary Games) is a world-leading athletics meeting which continues to attract the biggest and best track and field athletes.
Target Market/Industry:
The event was to be shown on national TV, with thousands of tickets sold for the event. So a fair few people, we'd say.
The Brief:
British Athletics got in touch and said they needed a range of semi-permanent and portable advertising mediums for their high profile athletics event. As the event was to be televised and also draw large crowds, the products needed a large branding area so they'd stand out and be seen by as many people as possible.
The Solution:
We manufactured a range over 100 Feather Flags and over 4000m of Advertising Scrim to complement the venue. That's a whole lotta branding area!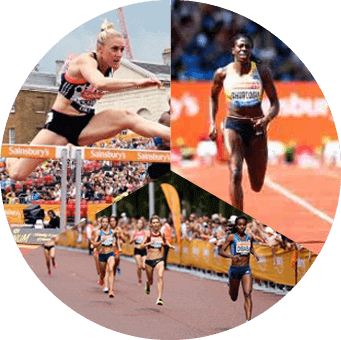 The Results:
With the event broadcast on national TV and over 65,000 in attendance, an awful lot of people got eyes on our product. The event was a resounding success, and still runs annually to this day.