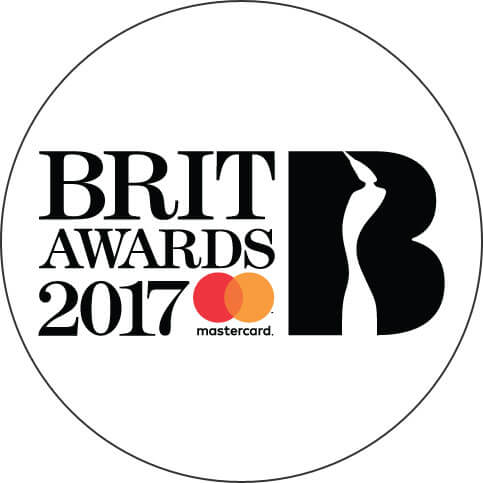 Case Study: Brit Awards 2017
The Client:
The Brit Awards are the UK music industry's showpiece awards ceremony, drawing the world's most well-known artists to a glitzy awards ceremony and after party.
Target Market/Industry:
This campaign was intended for those at the Brit Awards after party, which took place at the Intercontinental Hotel next door to the awards ceremony at The O2. Guests included some of the biggest names in music, high profile performers and of course the award winners from the prestigious evening.
The Brief:
It had to be different. It had to be unique. It had to have a big wow factor. And, of course, it had to be on a dessert. The awards organisers had been unable to find a supplier to meet the needs of their original ideas - so we stepped up to help.
The Challenge:
We had a no-fail deadline to meet, as the products had to be ready for the awards after party, which was fast approaching. The whole order had to be turned around in 10 days! An unusual brief with a tight deadline - but we do love a challenge!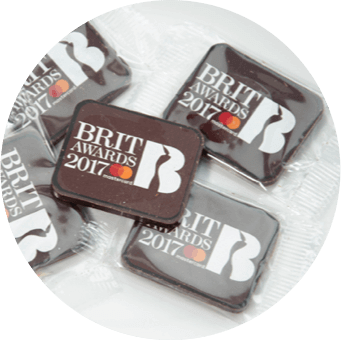 The Solution:
We presented several options that met the brief - such as relief moulded chocolates. In the end, the awards organisers chose some super tasty custom printed chocolates - using edible inks of course - and it was all systems go! Thanks to our sourcing expertise and easy approval process, the chocolates were sourced, designed, produced and delivered all within the required deadline. Boom.
The Results:
Not to brag, but the feedback from the event was fantastic! The organisers were delighted with the chocolates and how they added the personalised element to the desserts. Lots of the attendees commented on how unique the product was, and some even took to social media to comment on the success of the after party. Our client was pleased with the product and the great brand engagement it provided them.