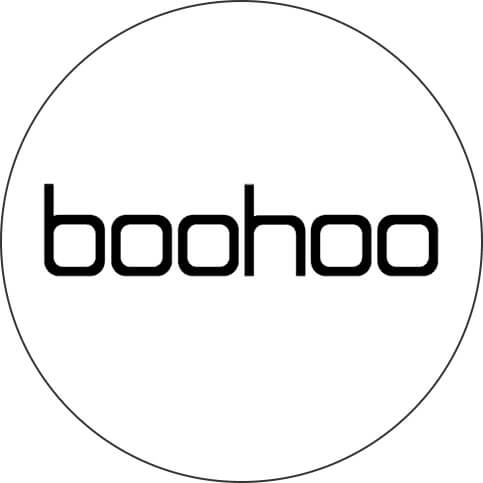 The Client:
Boohoo is a UK based online fashion retailer, aimed at 16-24 year olds. Describing themselves as "a global brand that never sleeps," Boohoo also runs boohooMAN.com, PrettyLittleThing.com and NastyGal.com. They specialise in own brand fashion and have over 36,000 products - wow!
Target Market/Industry:
As an online retailer, the internet plays a key role in marketing activity for Boohoo. What's a great way to get messages out to 16 - 24 year-olds on the internet..? Yup, social media. The target for this campaign were high profile key influencers in media attending the launch of Boohoo's NastyGal brand (which offers a vintage-style and edgy inspired product range).
The Brief:
We were asked for a product to showcase Boohoo's brand name whilst supporting their marketing outcomes for the launch. They needed a product that was easy to showcase the brand, and would gain traction on social media - with several of the key influencers having a high social following, it was key to the brand's launch success that the product was featured heavily on this platform. Increased social media exposure would hopefully lead to increased revenue generation and raise the profile of this new brand with a key target audience.
The Challenge:
With Boohoo working on the press launch in collaboration with another brand, we needed a nice fast lead time on products to ensure all aspects of the event went nice and smoothly.
The Solution:
Cornwall based Sales Manager Amy knew that a large printing area was key, and something that could be reused would bring repeat impressions for the brand, long after the event itself. It needed to be something that attendees of the event could hold and pose for photos with. She suggested a cotton shopping bag - and our in-house studio presented them with a range of phrases designed to resonate with target audiences. They included sayings like "Suits You Girl" and "Girl You Got This."
The Results:
We turned the project around in time for the press launch, and Boohoo was made up with the results - especially how well the product fit with the brief.
Melanie from boohoo.com said "I always use Fluid Branding for my promotional bag needs as they surpass my expectations every time and provide the high-quality products I need even when we have tight lead times."