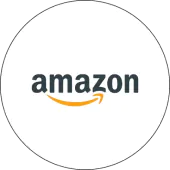 Client:
"Hey, Alexa, who's Amazon?" Created on the 5th of July 1994 by Jeff Bezos in his garage, Amazon is now the world's largest online retailer selling everything from clothing to gourmet food, and books to household goods. Whatever you need, you're sure to find it on Amazon.
Target Market/Industry:
Amazon's corporate division for Europe and the UK reached out to us for help working on an internal project for their own staff.
The Brief:
Amazon wanted us to help source, brand, and distribute sustainable t-shirts for the team to wear every year during Amazon's 'peak' season. The aim of the t-shirts is to create a sense of connection, unity, and brand identity during their busiest season, whilst still keeping within their individual team budgets.
The Challenge:
With projects like this, it's always key to have the specific details (quantity, sizes, delivery locations) upfront to minimise the chance of missing out on the stock. However, individual Amazon departments are responsible for their own budgets, and with no guarantee that their budget request would be approved for the t-shirts, the total quantity and size breakdown of the t-shirts were unknown! Providing a quote, therefore, proved to be a difficult task, but thanks to our amazingly talented team, not impossible.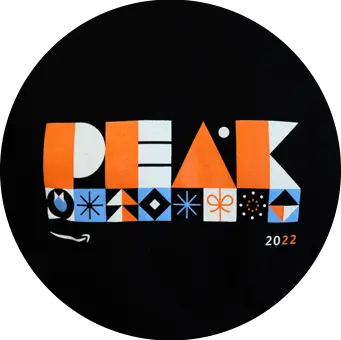 The Solution:
This potential logistical nightmare was turned into a sweet dream with great communication and the wondrous organisational powers of our team. To cover all our bases, we requested an approximate t-shirt quantity and gave the individual departments a 3-week window in which to order. We were then able to provide a quote, as well as order the stock, print, pick and pack to despatch to the various locations in time.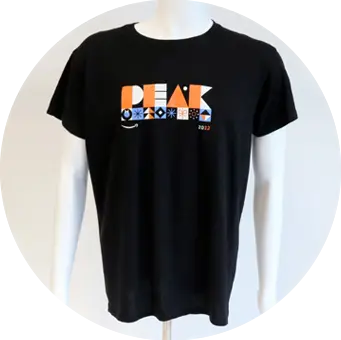 The Results:
Thanks to the ingenuity of our team, over 6,000 t-shirts were produced and delivered to over 50 individual locations across the UK and Europe within 3 weeks! We're also happy to announce that 100% of the deliveries arrived on time.

Matt Winters, Amazon's Digital Innovation Hub Manager from their Global Corporate Procurement team, couldn't have been happier: "By sharing peak plans upfront Fluid Branding was able to offer a market-leading price to ensure Amazon had a sustainable option but one that was frugal on everyone's peak budgets. We are already working on ways to further improve the peak t-shirt program for 2023 to cover additional locations and countries!"

Absolutely great news, well-done team Fluid!