Case Study: Agile on the Beach
The Client:
Founded in 2011, Agile on the Beach is an annual conference championing Agile workflows - a method of working focussed on maximum flexibility and minimum constraints to optimise performance. Since 2015, it has become a self-sustaining community event that supports the local and international Agile community.
Target Market/Industry:
Agile workflows have been adopted by a wide range of markets and industries. This brief focussed on delegates attending the conference and surrounding events.
The Brief:
We were tasked with producing an engaging set of giveaways for attendees of the two day conference, as well as gifts for the guest speakers and presenters. Items needed to reflect a beach theme, whilst also being reusable and retainable.
The Challenge:
The products for the conference needed to have a nice, big branding area - so the Agile on the Beach branding could be used alongside sponsor branding too. There was also a bit of a time deadline involved, as the conference was fast approaching.
The Solution:
Our Senior Account Manager, Jess, suggested a selection of products that boasted a large enough branding area, whilst keeping in line with the beach theme of the event (and with lead times that worked for the deadline, too).
We produced thermal mugs, reusable splash water bottles, noir notebooks, power banks and frisbees for the conference.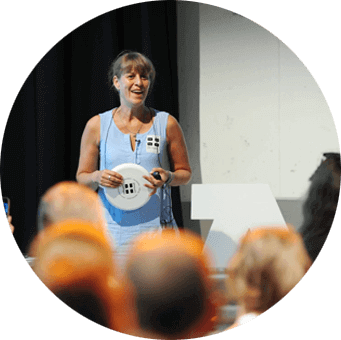 The Results:
All of the products arrived ahead of schedule, and the client was so happy with them that they also tweeted us in appreciation! The products were also well received by attendees of the conference as well as the guest speakers.
"We were delighted with the service we received from Jess and Fluid Branding. They made selecting and ordering very simple and the final products chosen went down a storm with the delegates. We'll be back next year to order more items!" said Belinda from Agile on the Beach.
We hear her dog was a particular fan of the frisbees, too.