How to support kicking unwanted habits with your brand
This year has been a weird one, no mistake. Going into lockdown earlier this year meant that for many of us, we were trapped in our homes for a projected period. If you (or your customers or your teams) are anything like me, bad habits might just have started creeping in...

...and that's why, this October, it's all about trying to make small improvements. If you want to show support for a movement encouraging people to kick an undesirable habit, or even if you just want to inject a bit of positive energy into your brand, how about building a campaign around some of the following ideas?
First of all, there are a couple of things I should clarify. Stoptober is centred around quitting smoking, and encourages smokers to abstain for the entire month of October. Go Sober for October is centred around drinking - or not drinking, I should say - encouraging participants to steer clear of alcohol throughout October. Links to the appropriate support groups can be found at the bottom of this blog post, where you can find official bits and bobs about how to get involved.
What I'd like to focus on here are those small changes I mentioned. Making tweaks to our approach to things - eating or drinking habits, lifestyle changes, creating a positive outlook - can really help keep us in the right mindset when attempting to make changes in our lives. And there are plenty of products out there that you can brand up and use to encourage these changes.
Check out the collection below:
Staying Hydrated
We've all been told that drinking enough water each day is pretty important - but why? In truth, there are many reasons why staying hydrated is crucial when making positive changes to our lifestyles. Water helps to regulate body temperature, it keeps our joints lubricated, keeps our organs functioning properly and delivers nutrients to our cells. It can also improve the quality of our sleep, cognition and mood*.
With all that in mind, helping to promote rehydration throughout the day is a great way to keep your brand in front of people. Have you considered gifting a reusable drinks bottle to your teams or top clients? This nifty Aqua Hydration Tracking Tritan Bottle gives the user an indication of their hydration levels throughout the day, and can even be individually personalised to help reduce unwanted sharing in these hygiene focused times.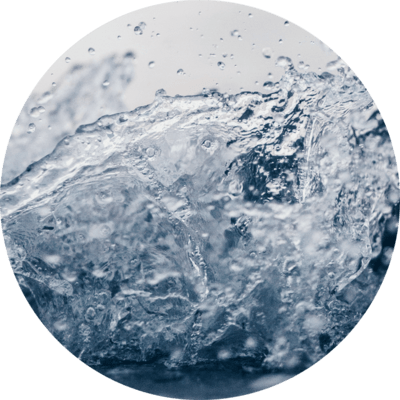 Being Minty-fresh
When trying to give certain things up to make a positive change, it can help to keep our mouths busy in other ways. Chewing gum and mints can help to keep your mouth busy whilst kicking the habit, and helps to keep you minty-fresh at the same time!
Fluid have a pretty wide range of options when it comes to branded mints, too. You can choose from a variety of container shapes and sizes, or even opt for a super-thin credit-card sized mint card. This particular Mini Mint Pot is made from recycled aluminium, so not only are you doing your bit for your team or customers, you're also doing your bit for the environment too!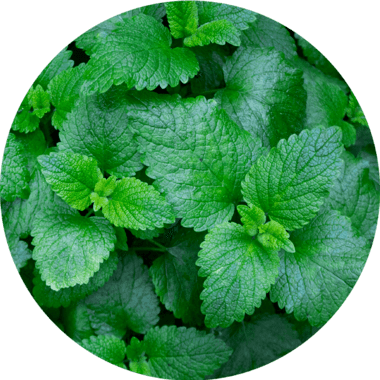 Eating Healthier Meals
For some of us, staying at home all the time meant we could really get into pottering about in the kitchen, creating delicious healthy meals and expanding our culinary horizons beyond our normal day to day meal plan…
...for a time, at least. Lethargy moved in eventually, and before I knew it, pizza boxes and conveniently quick oven food packets started filling up my recycle bin. Now, however, is time to try and get back to some kind of healthier normal.
Encourage your customers and teams to eat healthier by providing the things they need - branded with your company details or campaign message, of course. How about encouraging them to prepare their own healthy meals instead of ordering convenience foods or popping to the shops? This eco friendly bamboo lunchbox or this snazzy salad cup with built-in fork and dressing container are the perfect way to help them out.
It's not just food-on-the-go items you can use in your campaign, either. There's a full range of kitchen accessories to browse, so you can find something that ideally fits the campaign you're creating.
Encourage Regular Exercise
Eating healthily is just one step in making positive changes to our lifestyles. Making sure we're all getting enough regular exercise can be a chore - and over lockdown, although arguably for some there was perhaps more opportunity to get out there and get moving, some of us didn't take advantage of it. Yes, I'm talking about me!
Although a lot of exercise establishments are opening back up again, social distancing rules are firmly in place and will be there to stay for some time. Studios are asking clients to bring along their own yoga mats, for example. Whatever the chosen fitness regime, there are plenty of ways for you to offer encouraging gifts to get your teams or customers moving again.
Check out our range of fitness accessories and trackers below:
The 'Swear Jar' Concept
Okay, so I'm pretty sure we're all aware of what a swear jar is, but just in case… A 'swear' jar is a container that someone agrees to pay a 'fine' into when they utter a swear word. The concept doesn't just have to be for swearing though - it can basically be any habit that someone wants to break.
Reaching for a chocolate bar? Pop a quid in the jar. Ordered a takeaway instead of cooking a meal yourself? Pop a quid in the jar. Lit up a ciggy? Quid in the jar. You get the idea. And the perfect receptacle for such an exercise is this piggy bank, which can be decorated with your message of encouragement or branding.