AntiMicrobial PFK Compact Keyring
£0.34
(plus £9.95 delivery)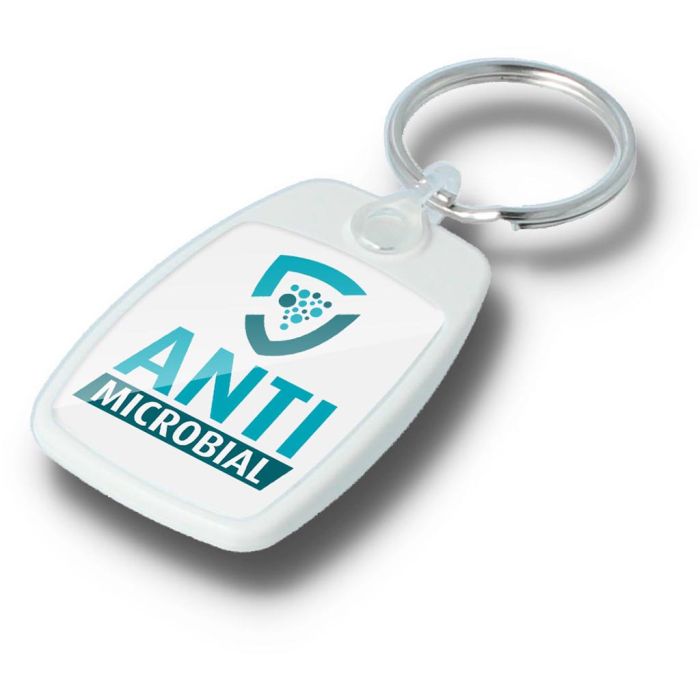 Sample of AntiMicrobial PFK Compact Keyring
£0.34
(plus £9.95 delivery)
Curved Edge Keyring supplied with soft close connector and split ring. Made in the UK with 100% recycled plastic, and an antimicrobial additive. This additive has as its main ingredient, ionic silver which is well known for its natural sterilising properties. With this additive, the spread of bacteria and germs on the surface of the recycled plastic material is reduced by 98%. Made in the UK from recycled plastic and digitally printed in full colour as standard. Plastic material is available in 8 standard colours, or custom coloured (Pantone matching) at additional cost.
More Info
You can order an unbranded sample of this item online. Simply click 'Add to Basket' below, and enter your details when prompted.
This process is handled by Paypal. All major credit cards accepted. Your sample of this product will cost £0.34 + delivery (£9.95).
Please note: we cannot guarantee item colour choices with sample purchases. Colour choice can be confirmed during the branded order process with your Account Manager.
(including details of refunds and returns)..
If you would like to customise your order with colour, printing and branding options, click 'View Full Product Info' and select 'Get A Quote'.