Real metal name badges with clear dome finish
£5.74
(plus £9.95 delivery)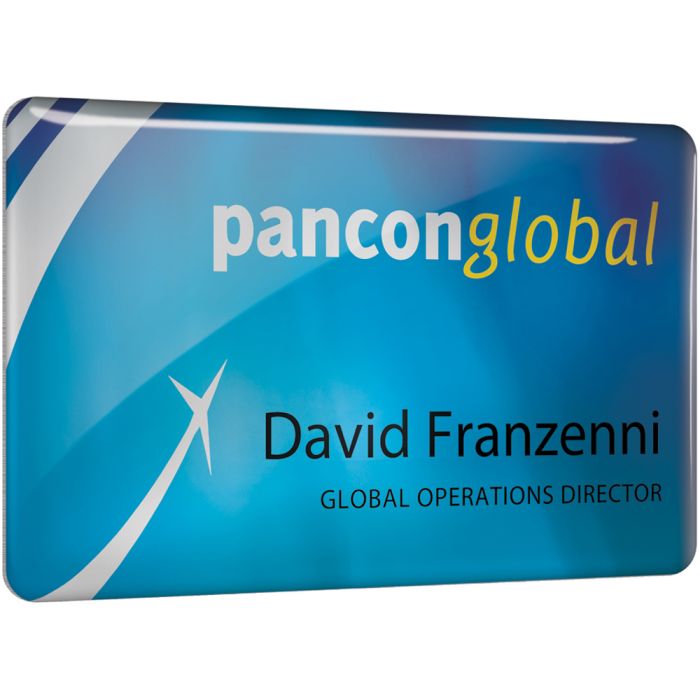 Sample of Real metal name badges with clear dome finish
£5.74
(plus £9.95 delivery)
Real metal name badges in a choice of 12 standard sizes and different metal finishes - printed in full colour with corporate logos and individual details. Attractive clear dome finish included - with pin or dual pin/clip fittings.
Packaged with ecopack - sustainable packaging solutions. An exclusive range of recycled card & paper based packaging - completely plastic free!
More Info
You can order an unbranded sample of this item online. Simply click 'Add to Basket' below, and enter your details when prompted.
This process is handled by Paypal. All major credit cards accepted. Your sample of this product will cost £5.74 + delivery (£9.95).
Please note: we cannot guarantee item colour choices with sample purchases. Colour choice can be confirmed during the branded order process with your Account Manager.
(including details of refunds and returns)..
If you would like to customise your order with colour, printing and branding options, click 'View Full Product Info' and select 'Get A Quote'.