Supporting our National Health Service with Salute the NHS
In the current global crisis, Key Workers have stepped up like they've never had to before. The dedication and bravery of NHS workers across the United Kingdom is nothing short of amazing, and we owe each and every one of them a debt of gratitude.

That's why we've taken steps to help where we can…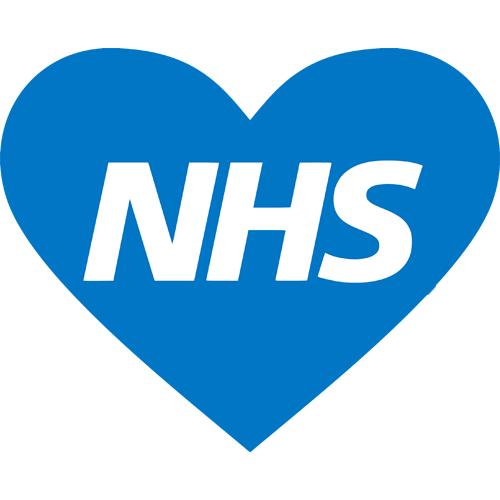 One of the problems that our NHS workers have faced since the start of this crisis is being able to get basic food supplies so they can make a decent meal. That's one of the issues that Salute the NHS hopes to address. Driven by the private sector and backed up by NHS Charities Together, Salute the NHS was established by Ron Dennis CBE and Nigel Harris.
Ron Dennis CBE is best known for his former role as a major shareholder, CEO, chairman and founder of The McLaren Technology. Nigel Harris is the owner of Absolute Taste - one of the largest fresh food providers in the UK. Their new joint organisation is a not-for-profit initiative whose mission is to feed the vital NHS front-line heroes with nutritious, balanced and tasty meals by galvanising business leaders and philanthropists, using donations, skill-sets and products to great effect in the effort to combat COVID-19.
As of last Wednesday, they'd delivered to 5 hospitals and had served over 10,000 nutritious Boost meals where they are most needed - and they're still going strong. Their target is to deliver 1,000,000 meals in 3 months to the epicentre of the war effort against COVID-19.
It's a great initiative, and we happily got involved where we could - becoming a friend of Salute the NHS and supplying them free of charge with 1,000 branded t-shirts for the organisation to use as uniforms.
"It's great to be able to do our bit to help this amazing initiative"
Big thanks to our amazing supplier partner Screenworks for turning this order around so quickly, too. "We are delighted to be a friend of Salute the NHS," said our MD Miles Lovegrove. "It's great to be able to do our bit and help this amazing initiative."
Learn more about Salute the NHS and their mission by visiting their website here. If you'd like to get involved and show your support, you can use the button below to go to their Just Giving page and make a donation.
Working with NHS Nightingale
By working together, we really can make a difference - and in times of crisis, it's important to recognise the amazing feats of people under pressure. The Nightingale temporary hospital set up by NHS England in the ExCel Convention Centre in East London is a perfect example of that. It took 9 days to set up, and captures the resilience and determination of the British people in the face of such trying times.
We were hugely proud to be able to supply 2,000 branded t-shirts for Nightingale staff with a two day turnaround. Special thanks to our supplier partner Essential Embroidery Print & Design for helping us turn this around so quickly. They pulled out all the stops to help with this urgent order, taking all the necessary steps to ensure the safety of their staff. As a family run business, they were able to service this urgent order themselves to support the NHS during this critical time - hats off guys! Check out the images above of the family team in action.
Our Leeds based Sales Manager, James Ingleby, was really happy. "I'm chuffed to bits that we could turn this order around so quickly," he says. "It's great to be able to do our bit to support the amazing efforts of the NHS at this time."
Doing what we can to help a national effort
As well as repurposing our sourcing and logistics teams to ensure that vital supplies of hand sanitiser and PPE get to where they're needed most, we've been doing what we can to support key workers.
We're proud to have teamed up with Sky Bet Careers to donate 100 hand sanitisers to cancer teams at St James' University Hospital.
Our Fluid Futures pillar group has also arranged for 1000 units of essential hand sanitiser to be donated and distributed across the UK to various key organisations, like schools, charities and community care projects.
It's important to remember during times like this that if we work together we can accomplish amazing things. The NHS, along with essential key workers across the entire country and indeed the world, embody this sentiment perfectly - and we are super grateful for everything they do on a daily basis.
So, if you're involved in the effort to combat COVID-19 - whether that be as a key worker from the NHS or another organisation, or simply by helping out where you can - thank you. Keep doing what you are doing, and we'll get through this together.
A massive thank you to @SkyBetCareers who've teamed us up with @fluidbranding to donate 100 hand sanitisers for cancer teams at St James's University Hospital. Thanks for helping to keep us safe while we're doing all we can to support people living with cancer. pic.twitter.com/8yJUIIgRnw

— Macmillan Yorkshire (@MacmillanYorks) April 19, 2020
You guys are amazing. You have our support and heartfelt thanks - now and always.