Fluid Friend Stories - The Pen Warehouse
In our upcoming Fluid Friend Stories, we'll be celebrating those who support and provide us with the products that make Fluid. We like to think of our suppliers as friends, we want to build mutually valuable relationships that will bring both commercial success and positive industry change.

Today we're talking with The Pen Warehouse, a family-run business and is now in its second generation.
Tell us more about you and what you do?
The Pen Warehouse is a family-run business and is now in its second generation. Our company values include integrity, ownership, teamwork, and creativity. Founded in the late 1970s by Managing Director Neil Cleere, we were originally a general trade supplier of promotional items, but by the mid-1980s had become a specialist supplier of promotional writing instruments. Since then, we have steadily expanded our range year-on-year to now include over 450 unique products, many designed in-house and exclusive to The Pen Warehouse. We have built a reputation for quality and service as a trade-exclusive supplier.

Ethical sourcing, our impact on the environment, and corporate and social responsibility are considerations that influence everything we do, to ensure that long-term sustainability for our society and planet is not compromised by short-term policies. We hold FSC® certification, ensuring responsible sourcing of paper and wooden products.
Tell us about your relationship with Fluid?
We have been working with Fluid Branding for a number of years, but the relationship has really strengthened over the last 18 months with more and more interaction with the whole Fluid team. Daily communication with the Supplier Relationship Manager makes getting information to the team a lot easier and Fluid Branding's company values very much reflect our own.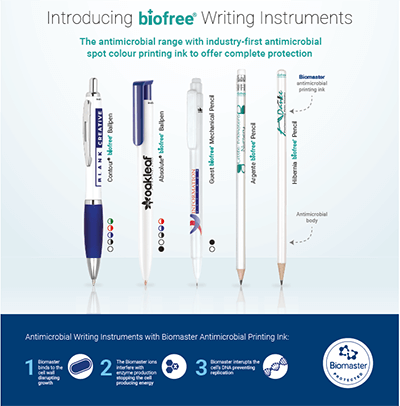 What products are on your hotlist at the moment?
Our biofree® writing instruments range includes ballpens, mechanical pencils and wooden pencils, all which provide complete antimicrobial protection and are offered with our industry-first Biomaster antimicrobial spot colour print. The range includes our best-selling Contour®-i biofree® Ballpen, Absolute® biofree® Ballpen, and Guest biofree® Mechanical Pencil.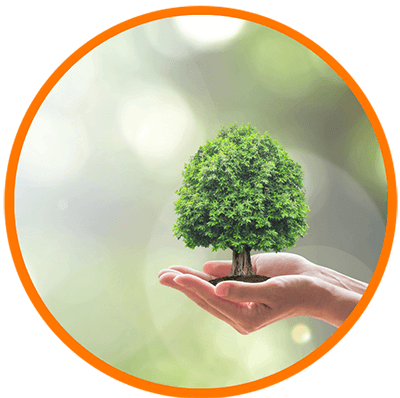 What are you doing to make a positive impact on our industry?
We collaborate and work very closely with our distributors, our sister company, Snap Products, and other key industry figures and associations to host webinars and educational training sessions. Our aim is to go beyond the product, offering business support as well as innovative ideas to grow your business. We also offer extensive marketing support through our digital marketing assets, high quality product images, infographics, video, and blog content.

Sustainability and ethical sourcing are very important to us and we are on a continuous journey to reduce the environmental impact we have. We have adopted a three-step approach which is to research before taking action, implement change once due diligence has been finalised, and publish the truth whether it be good or bad.

Just some of the steps we have taken and implemented in our factory and offices are: sensored LED lighting, 80KW solar panels on our remote warehouse which provides surplus electricity to the grid, compacting and recycling of all cardboard, in-house distillation of all spent solvents, and the introduction of 100% recyclable paper sleeves and packaging tape.