Bigger and Better with B Corp!
Just over a year ago, Fluid became a Certified B Corporation. We're incredibly proud to be the first within our industry to fly the B Corp flag - we've become a part of an incredible group of worldwide brands who use the power of business as a force for good…

...but we haven't stopped there.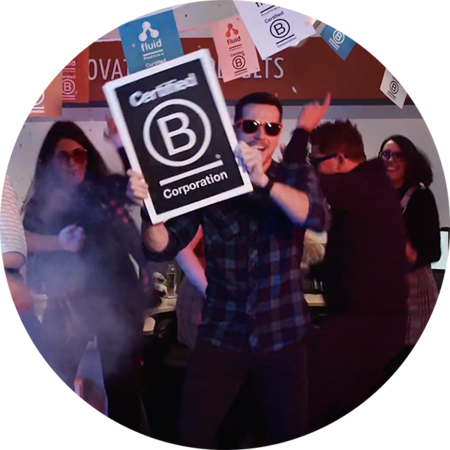 Back in April 2019, we were officially given the B Corp stamp - and since then, we've worked to make things even better. So much so that in our last review, our score has actually improved by 10%!
We internally review our score every 6 months, and the assessment awards points to companies using methods that go above and beyond standard business practice. Every mark we earn on our assessment reflects positive adjustments we have made - fitting perfectly into our brand promise. The Fluid Promise is to always be open to change, give back to our community, inform better and more meaningful product choices, and to consider our environment whilst also delivering maximum brand impact for our clients. Read more about that here. We want to challenge what we do and how we do it, as an industry, as a company, and as individuals. We think our improvement speaks for itself, and one thing's for sure - it only encourages us to try harder to achieve even more!
The B Corp Movement has been around since 2006, and since its inception, more and more UK based brands and businesses have joined the ranks. This year, we'd like to take the opportunity to give a warm welcome to BecomingX, Bruichladdich Distillery, LUXTRA, Investindustrial, Amamus, and Ananas Anam, who have all recently joined the B Corp family. Welcome to the club, guys!
At Fluid, we are committed to #BtheChange, and we want to continue making positive adjustments so we can really enforce our vision - Meaningful Merchandise, Exceptional People. This is the ethos that runs through our business and is embedded in our DNA - and feeds directly into our Three Pillars of life here at Fluid (read more on that here).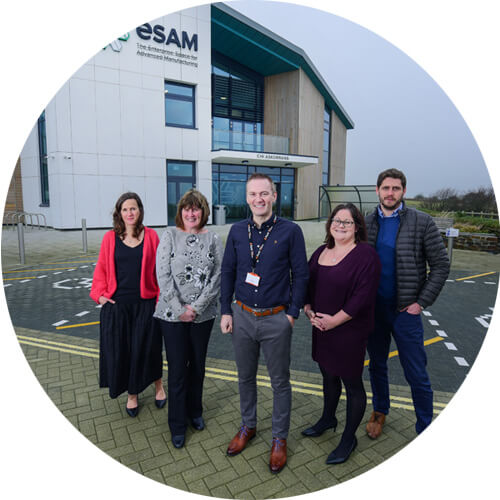 The new Cornwall HQ, ESAM building, St Austell
When you work with Fluid, you know you're working with people who will not only do their very best for your brand but with all of the above in mind, too. Start your journey with us here.
Learn more about B Corp below: