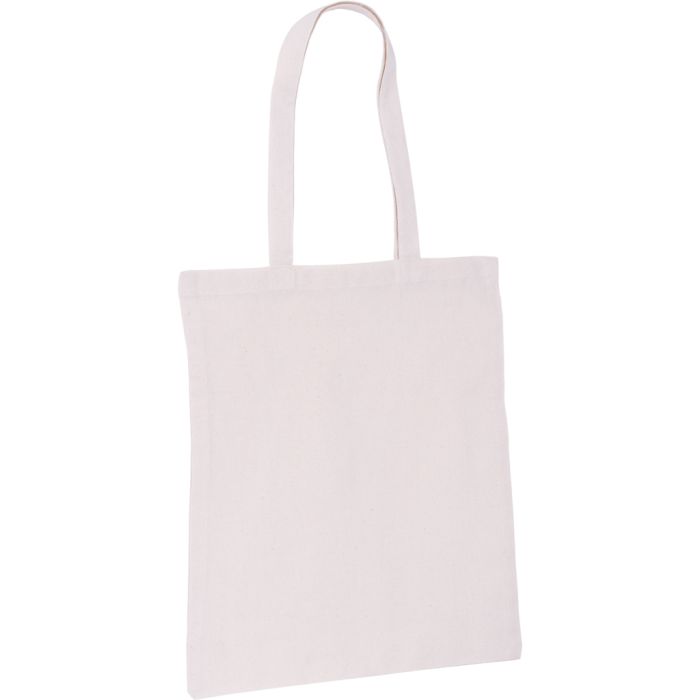 Minimum order quantity: 100
Price Based On: Screen print, 1 colour, 1 side
5oz long handled cotton shopper with 660mm handles.
More Info
Buy a Sample: You can order an unbranded sample of this item online by clicking here.
5oz long handled cotton shopper with 660mm handles.
Information

| | |
| --- | --- |
| SKU | 1256756 |
| Price Based On | Screen print, 1 colour, 1 side |
| Further Information | Made from Natural Cotton! |
| Branding Area | 280mm x 320mm |
| Dimensions | 380mm x 420mm |
| Individual Personalisation Available | No |
| Material | Cotton |
| Minimum Order Quantity | 100 |
The pricing on this page is intended for example purposes only, and is non-inclusive of carriage and setup costs. For a detailed, up to date quotation, please click 'Get a Quote' and follow the instructions.
Get a quote for Cotton Shopper Bag
To get a quote based on your branding requirements, just fill out the details on the form. We'll be in touch with info and prices…
Customer Reviews for Cotton Shopper Bag
Excellent quality and good value for money.
Trusted Customer
-
4 months ago
Great price, great product and fantastic service .
Avril Flynn
-
7 months ago
Perfect for the price
Trusted Customer
-
2 months ago
Thought bag quality would have been thicker. Print was great though!
Bosede Santos
-
7 days ago
All of our product reviews are from genuine customers who have placed orders with us, verified by the independent reviews agency Feefo.Take a look at some more of our genuine customer reviews by
clicking here
and heading over to our page on feefo.com
Why not try a more sustainable alternative?
Supporting sustainability and considered product choices with your brand is the way forward. Here's a few similar items with splendid eco credentials: