---
Branded Products - Case Studies
Select a brand below to see how Fluid Branding helped to bring their campaigns to life...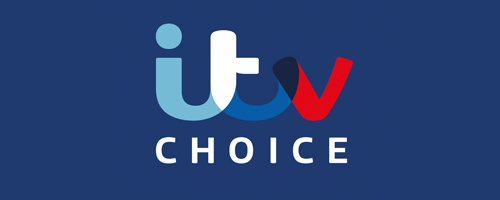 Feedback & Testimonials - Fluid Branding Reviews
We're always trying to go above and beyond for our clients - and it's always nice to get feedback! Check out what some of our clients are saying about working with Fluid Branding...
"Everyone was very happy with the cups! The turnaround time was great as I really didn't think we would have time to get it done from when I first contacted you so it was such a relief when I saw those boxes on Friday. Thanks for a job really well done!!"
- Bon Secours Hospital Galway
"These guys are amazing. I literally called with an order for 200 bags 3 days before delivery and the delivered on time and the product was stunning. They worked with me to ensure I got a good quality product and walked me through each step in a professional and friendly manner. Vicki was a star and helped me every step of the way. In the end I got an amazing bag that I love."
- Karla Wade
"We have the received the magnets and pens. Thank you both so much, they look great "
- Astro Park
"Thanks for all your help in the ordering of the pens for Fehily Timoney & Company. We received them yesterday afternoon and we are delighted with them."
- Fehily Timoney & Company
"We are thrilled with the umbrellas and the general service Fluid Branding provided. Thank you very much, we'll keep you guys in mind for all corporate gifts."
- Cambridge Associates
"Dylan from Fluid Branding was great. We received our first batch of pens and we weren't 100% happy with them, so he arranged for the pens to be collected the next day and got a new batch out to us so quickly that we're really happy with. Would recommend them 100%. Thank you!"
- Advance TRS
"The exceptionally friendly staff helped me decide on the best branded products for the 8th Darlington Scout Group and walked me through every design step. They were always happy to assist at any time and could answer any of my questions quickly. The Group are over the moon with the quality of the items we received and would heartily recommend this fantastic company for all your branded needs."
- 8th Darlington Scout Group
"...the flags arrived on Friday. They have both arrived and are fantastic; really nice quality and great printing. Many thanks to you and your team for sorting them out so quickly for us. We will certainly be back in touch next time we require promotional merchandise."
- Plus Out Limited
"Thanks for help with the wristbands order, they arrived in plenty of time and were a big hit!"
- First Central
"I had a sneak preview of the giveaways for the sales team. They are totally great, really good quality (as usual!) and look so smart and matching. Fabulous job! The reps will be so happy! Thank you so much for your help, and please pass on our gratitude to the whole team at Fluid for getting these turned around in the super tight timescales."
- Michon Ltd
"Everything was amazing! We received everything on time, brilliant quality, and people loved the goodies!!! Massive thank you to you, and your team for making this top quality!!!!"
- Rails Girls London
"Just to let you know the notebooks and pens have arrived! They are fantastic, we are very happy with them. Thank you very much for all your help throughout our ordering process – you and your team have been brilliant!!"
- ELS Panels
"I couldn't recommend this company more highly. Shane was extremely helpful at every step of the process taking all of our requests on board from design right through to delivery. Our order involved detailed artwork and this was done to the highest standard. We would be happy to use Fluid Branding again!"
- Clinical Trial Endpoint Ltd.
"Very impressed with the quality of both products and the fast delivery time. My only issue is I wish I had found you sooner as I've been very un-impressed with the quality of products I've ordered from other companies"
- Krone UK
"We were after a product that could help the charity raise vital funds and use as a thank-you for people who sponsored a dog or is a supporter of the charity. We are delighted with the bears and the branded ribbon is a lovely touch and makes them extra special. We hope everyone will be excited to get their paws on one!"
- All Dogs Matter
"The trophies we ordered arrived and look so good! Thank you so much I cannot believe how quickly you were able to turn them around. Please pass on my thanks to production – you've got a great team and really appreciate how flexible you guys were!"
- Pow Wow Events
"I have worked with Alexis Stone for over 4 years for all my Google swag products and can 100% recommend her as someone to work with. She meets your deadline, budget and can customize pretty much anything! Check out Fluid Branding :-)"
- Natalie Mayhew of Google
"We ran a campaign in the USA with a "Rain or shine theme" - as part of this we needed some high quality golf umbrellas. Working with Fluid Branding couldn't have been easier - the whole process was well managed and easy from start to finish. The umbrellas arrived in the USA on time and were well received at the conference. We'd have no hesitation in using Fluid Branding again."
- Funeral Zone
"The mugs were exactly what we wanted and we really appreciate your support in getting them. We were in the middle of a big project and very busy but knew we wanted the mugs made, Fluid took this pressure off us and we are very grateful for that."
- Gatwick Airport
"Excellent company. We contacted a number of companies before we found Fluid Branding and were told by each one that our project was very difficult and would take weeks to produce. Fluid Branding just got on with the job in an efficient manner and turned the whole job around within 7 days. Also they were 30% less on price than any other company. Don't waste your time going anywhere else!"
- Float Helena
"Everything delivered as promised. Everything as expected. I was happy with the result, good quality. The pens were given out to helpers at an event, and everyone seemed delighted. Thanks for your help and the fast turnaround. Happy to use you again. "
- Blue Fish Media
"Just wanted to drop you a quick email about the service I have received from your account manager, Jake. Ever since the first exchange of emails Jake's service has been absolutely outstanding, he is super quick to get back to you with any questions, he is polite, attentive, and really cares about his customer. We are delighted with the product received, and even more delighted that it arrived a day earlier than Jake said it would (a lot was riding on the delivery date). Please do pass on my thanks to Jake, he is a real asset to your team"
- Christ Church Cambridge
"Just a quick email to say a MASSIVE thank you for helping me out with this. The notepads have exceeded our expectations and the service from you guys has been fantastic. This was my first task with my new company which was a massive test for me which, thanks to you, I passed with flying colours."
- Keith Doddard Catering
"They arrived and they're great! Always fantastic customer service from Fluid so thank you!"
- Edinburgh University Students' Association
"Working with Fluid Branding was a very easy and smooth process. They respond fast to emails and are extremely helpful, never did I feel pushed into purchasing from them. They sent visuals as well which were great. The products arrived before the deadline date and were exactly what we expected. Would recommend using this company when buying promotional items. Thanks Fluid Branding, especially Jess and Vicki."
- John Pye Ltd
"Placing an order with Fluid Branding couldn't be simpler. From the initial contact with a Megan of the Fluid team to the artwork approval and delivery of the product, all aspects were dealt with quickly and efficiently. Very pleased with the finished items and look forward to using them again in the future."
- Pudology
"It was the first time we have used Fluid Branding after a long relationship with our current suppliers. As well as being competitively priced, Fluid Branding made the transition painless for us as a business and the end product was spot on. I would highly recommend them."
- BMS Cars
"Fantastic service as ever from Fluid Branding. They make the whole process easy. The bags were so popular at the show that we had people queuing up to receive one"
- Hine Downing Solicitors
"This was our first time working with Fluid Branding and probably not the last! We were very impressed with the level of service they provided. Communication was clear and helpful throughout every step of the process. Our product arrived exactly how we expected. The packaging was ideal for the product we ordered too, neatly packed into separate boxes."
- IMSM Limited
"Fast, helpful and reliable service was received from Ash when I ordered some silver coasters via him from Fluid Branding. Would certainly use them again."
- Kiddy International
"Excellent product and service. Great communication and friendly staff - were able to complete a last minute order, amend it and get it to me on time! Plus the stock I ordered was great quality for its value. Thanks"
- Ticketmaster
"Marie who I deal with is just brilliant really do like working wth her as always delivers the right things. Cara has been filling in on her behalf whilst Marie is on holiday and she has been amazing too - great team and I am a great ambassador of your company and will use you for further bookings. Thank you."
- Zurich
"Excellent, efficient, great products and quotes always have accurate turnaround times. Flawless service."
- Clothes 2 Order
"Thank you so much, Joe, for your efficient, helpful, knowledgeable and patient approach to assisting me with our order. Your advice and assistance is very much appreciated and has put me completely at ease regarding the products chosen and ordered. Between Kyle on our previous order and dealing with you now, the service has been superb and is very much appreciated. Really looking forward to seeing the products when they arrive soon!"
- Enterprise Holdings
"Quick efficient and seamless service. Competitive price for their Tote bags too. We would recommend and use again, many thanks.
Facebook Page | Twitter Feed"
- Notting Hill Housing's Volunteer Programme
"Great service, super friendly and v efficient - pleasure working with you"
- Hilltop Farm
"I always use Fluid Branding for my promotional bag needs as they surpass my expectations every time and provide the high quality products I need even when we have tight lead times!"
- boohoo.com
"My previous supplier was a nightmare, constant back and forwards with questions, a very confusing sales process and never successfully implementing my ideas, which is why I decided to change suppliers. I found Fluid Branding via a Google search, and I must admit I am thrilled with them. Excellent communication through one staff member (Jess), simple processes, very cost effective and great products. I definitely won't be changing suppliers again."
- Lockhart Garratt Ltd
"First class service. Ordered a selection of items for museum fundraising. Very good quality and delivered pre-action date, brilliant. Highly recommend and will use again. Thank you for an excellent job."
- GMX
"Just a quick message to say thank you so much for creating the notepads & pens with such a short lead time and for the speedy delivery service to Vienna! They looked great, the products were great quality and our client was very happy! You were very efficient, gave great proposals and were extremely helpful throughout."
- BCD Meetings & Events
"Very happy with items, quality and your service. Would definitely recommend Fluid"
- Qube Catering
"They all look fantastic thank you very much! A big thank you for all the time you put into them for us to get them spot on. Very much appreciated"
- Brayleys Cars Ltd
"Thank you very much for your help with the cotton bags and the torches. Everybody liked them :-)"
- Syngenta
"Everyone is delighted with the quality of the mug and colour of our logo. Many thanks for all your help with our order."
- University of Gloucestershire
"First Class! Great knowledge and precise information, regular updates and honest lead times - quality product = Happy Customer :)"
- Chapple Signs
"Excellent service from the initial phone call enquiry right through to the excellent product we ordered. A ++++"
- Dementia Forward
"Very pleased, and my client is delighted. Fluid found exactly what was required and produced an excellent finished product hassle free"
- effortless office
"Sue has been a pleasure to work with. We've had quick responses, and superb customer service. Would definitely recommend this company."
- Probiotics International Ltd
"I dealt with Bronte who was very friendly and helpful from our first communication. She would respond quickly to questions and requests and did everything she could to make the order process easy. We were also so impressed with the product that as soon as it arrived we messaged her to double our order. Outstanding customer service and a very nice product."
- Insight Medical Writing
"Faultless service again! Easy ordering, approval and delivery processes. Pens arrived earlier than expected! Thank You!"
- Premier Bodyworks
"Every time we deal with Fluid Branding we've received excellent customer service and nothing is ever too much trouble. Would definitely recommend and will be using again."
- Happy Days Nurseries
"Wouldn't use anyone else. Great service and the team are always willing to go above and beyond to help with specific requests and time restraints. Never disappointed with Fluid!"
- Away Resorts
"Helpful and friendly staff. Always immediate response. Goods always delivered on date specified. Follow up process is also very helpful to ensure goods delivered to correct person and address. A big thank you to Sue."
- Public Health England
"Received excellent service from the moment I first contacted Fluid Branding right up and beyond delivery of the products. My questions were answered very quickly, samples received without any problem and the order process and updates all very seamless. Will definitely be using them again for our promotional items in the future."
- Newson Gale Ltd
"Shane was fantastic to work with. He would keep me up to date on the progress and was happy to make any adjustments. I will be coming back to this company in the future!"
- Tangent
"Really great service from start to finish. By FAR the most professional service, from quote, to delivery. Friendly advice throughout the process. The quality of the finished product is excellent. Even if you find a cheaper supplier - Fluid are highly recommended. We'll definitely use them again. Thanks Vicky and team!"
- UK Regulator
"Just wanted to say a huge thanks to you for the pens for VOE. They are going down a storm and the service at such short notice from yourselves was exemplary. Many Thanks"
- Gatwick Airport
"Just to let you know that the aprons arrived this morning and we are pleased with them."
- KWS UK Ltd
"A massive thank you for all your help and support in leading to our conference. We greatly appreciate your advice, your flexibility, ideas, and the fact you've always kept your cool, even under pressure and tight deadlines. You greatly contributed to the success of our event. Please also pass on our commendations to your team of graphic designers; to fulfilment centre employees; and colleagues who dispatched the samples, and our orders. It was a real pleasure to work with you and your team. "
- Metapack
"I am sure there will be lots more coming your way! Your customer service has been amazing! Thanks again"
- The Britannia, Lancaster
"Just to let you know that the banners arrived this afternoon and look absolutely fabulous! Thanks for your help on this :)"
- Lewis Silkin
"I have received the pens and boxes, and I am very pleased with them. I appreciate all your help on this order, and am impressed with the quality and service – I'll be In touch with future orders."
- Minuteman Press
"The desktop advent calendars have just been delivered and I just wanted to say I'm delighted…… I can't wait to deliver them to potential and existing clients. I've been really impressed with the service from Fluid Branding and wouldn't hesitate to use you again or recommend you."
- Walnut Technology
"The guys at fluid branding couldn't be more helpful! I have used a fair few personalized branding companies now and i will not be using anyone else from now on. Fantastic 10/10 service and go the extra mile to help customers."
- Stanmore Contractors Limited
"Great service, incredible speed. Our company requested last-minute branded merchandise and after contacting many companies, Fluid Branding was the only one that could deliver. Aaron Loveridge was incredibly helpful and patient, the quality of the merchandise and branding was better than expected, and it was delivered as promised. Highly recommended!"
- Cheetah Mobile
"I am writing to you to express with great delight how pleased we have been with Fluid Branding. Your customer service was excellent - speedy replies in a helpful tone made for a wonderful customer service experience. The products (bugs & A6 pads) were of outstanding quality and were over and above what we could have expected. Every member of your team that I was in contact with delivered customer service with the same high quality. This team has been an asset to your company and I will definitely recommend you to others!"
- University of Southampton
"Sue is always friendly, helpful and quick to respond. She goes the extra mile to make sure that you're ordering the right promotional product for your business right from the design process all the way through to delivery. Great!!"
- Funding Options
"I just wanted to let you know we received the cycling gear this morning and it's perfect!! Thank you both so very much for your help."
- Laragh Homes
"We have used Fluid Branding for a number of promotional items and find them excellent. They are more than willing to send samples of products to help us make decisions. I would highly recommend them."
- Unum
"Ashley was so helpful with this order and the bags that turned up are lovely. Everything was very easy to do and I would highly recommend using the company again."
- Little Miracles Drinks
"Alexis has been very helpful in supporting us in the process of picking our merchandise for the new academic year, which we have now received. It looks amazing and print quality is fantastic - thank you!"
- Chloe Price, University of Greenwich
"The bags arrived and we were really pleased with them, thank you for all of your help with this. I am going to email all of my colleagues in the office to let them know what great service/products your company provides and for them to consider using you for promotional products in the future (as I certainly will)."
- Webb Associates
"The service from start to finish has been very good and for the first order it has prompted future business. Reliable business partners are hard to find and having found one I am reluctant to let go. Product : Exactly as ordered and delivered on time, again excellent service. "
- Kioo Media
"Everything was great, we were really happy with the event and quality of merchandise and I will definitely use Fluid Branding again!"
- We are Scoop
"We are a small company with a limited experience in the marketing sector before contacting Fluid Branding. Immediately we felt valued as a customer and were assigned an account manager (Vicki) who dealt with our enquiry throughout. From concept, design and final sign off Vicki was in constant contact, supporting us with constructive suggestions about how to get the product we wanted. Vicki and her team not only understood the bespoke USB stick we wanted to create but our company as a whole. We were not just treated as job but a valued customer. I would therefore recommend this company to anyone looking to get their name out there, large or small. Fluid Branding will not let you down."
- Strickland
"We'll certainly be back in touch when we next need promotional items, can't fault your service at all!"
- Roadlink-International
"A big thank you for all your help and patience with our order (and address details!) and I certainly wouldn't hesitate to use Fluid again in the future. "
- Austrian National Tourist Office
"Just to let you know the bears went down an absolute storm last evening at my church, so thanks you for helping create this very special gift. Some people had tears in their eyes."
- Andrew Strickland
"It has been a pleasure to deal with you, and you guys will be at the top of my list next time I am on the promo procurement train."
- RDT
"I could not have asked for more from Kyle and fluid branding. All communication was clear and prompt and, despite some tight time frames, the items arrived well in time and still of an outstanding quality. I wouldn´t hesitate to recommend Fluid, perfect customer service and product quality."
- HCA Healthcare
"I wanted to take the time to write you a note of congratulations for providing me the best piece of customer service of the year. You've kept me informed and updated on a near-daily basis and then managed to deliver a day early. Excellent work, and thank you for a completely painless process!"
- Zones (UK) Ltd
"Thank you for giving us such a good service, with such a short lead time. I look forward to seeing the finished product when it arrives at our UK HQ on Friday."
- Enterprise Rent A Car
"Everything has arrived! Most of the items were ahead of schedule and we are very happy. Many thanks again for your fantastic service."
- Hampshire County council
"We are delighted with the boxes.Thank you so much we could not have asked for anything better. The launch event went really well on Friday being picked up by all our local newspapers. Please pass on my thanks to your design, production & delivery teams."
- St Luke's Hospice
"I received them yesterday and absolutely love them! I think they look very good and our students would like them a lot."
- Anglia Ruskin University
"Amy has to be one of the most helpful and professional contacts I've dealt with in over 20 years of working in advertising/design agencies. Gold Star well earned Fluid Branding!! "
- Weber Shandwick
"We received them in great time thank you. They look fab - just what I was hoping for for!! Looking forward to the rest coming"
- Vogue UK
"I would just like to express my gratitude to Morven Doyle for her great customer service in sourcing a backpack I had received. Although the situation was not resolved, I just wanted to recognise her for taking the time to speak to the manufacturers and do what she can to try resolve it. Very Friendly, and prompt customer service, thank you so much and we look forward to our future projects with Fluid Branding."
- IMC Healthcare Communication
"Service some of the very best I have recieved, especially compared to other companies dealt with in the same industry."
- AB Agri Limited
"A very friendly and helpful service provided by Miles Lovegrove and the turnaround time was excellent. Delivered when promised and contact was made when promised. We are currently undergoing change in our department and we will be coming back to place further orders. Fantastic service!"
- Virgin Media
"From the initial contact with Fluid Branding I could tell their service was far superior than their competitors. Hayley, Miles and Cat have been and absolute pleasure to work with and have put up with a lot of swopping and changing on my part! The service is fantastic, design suggestion has been a really big help and the products are of the highest standard."
- Lancaster University
"We needed efficient and speedy service after being given a tight deadline. Fluid Branding not only provided this but exceeded expectations. Amy dealt with every query and issue we had and was professional and friendly throughout. The live chat service was a godsend! All in all pleasure to work with and a definite recommendations."
- Mercedes Basingstoke
"We had numerous changes made by our client so there was lots of backwards and forwards between the three parties involved and i have to say that it was handled superbly! Even though the sign off happened later than planned the date of compeltion did not shift at all so we were able to manage our client expectations, thank you fluid!!!"
- Gaming Rewards
"I had contacted other companies and my experiences of these were really poor so when I approached Fluid Branding, I expected the same difficulties - poor understanding of my needs, poor representation of the artwork, difficulty establishing the price and so on but I could not have been more wrong. Fluid Branding proved to be the complete opposite. Their service is swift, precise and faultless."
- Street Heat Samba
"Thank you Nicola, it's been a pleasure dealing with Fluid Branding - you can be assured we will be back in the future."
- Jacqi Cox, RB Services
"[Kyle is] by the far the best branded goods person I have dealt with yet!"
- STV
"James was really helpful, and I couldn´t fault the service. I ordered on the last minute for an important event and it was a rush job, but delivery was earlier than expected! Many thanks."
- St Mary´s Catholic College
"It was great working with Fluid Branding, the product was great and their customer service was excellent."
- Healthwatch North Somerset
"This is the second time I have used fluid branding and they have again exceeding our expectations. James Musto pulled out all the stops to get our order processed and delivered in record time for the Energy Event."
- MWA Technology Ltd
"I can always rely on the Fluid Branding team to help me out with any merchandise requests. Friendly, helpful and efficient."
- PayPoint Mobile and Online
"Great Product & Service, exactly what we wanted! The quality of the products were high and the speedy service from the staff members and delivery was excellent! Overall really pleased."
- Abstract AVR Ltd
"I was really pleased with the service and helpfulness of the staff at Fluid Branding. We would definitely use them again."
- Ipswich Borough Council
"Great experience with Fluid Branding. We needed the job delivered quickly and we received it in plenty of time. Customer service was great and overall a good experience."
- University of Reading
"We have worked with Fluid Branding for many years and always receive top-notch communications from them. We can highly recommend their products and service."
- Macdonald Windsor Hotel
"Great service and a good flow of communication. The products they offer are diverse and there is always something that fits my needs!"
- Bugaboo
"Used Fluid before in a previous role, and they remain just as professional some 3 years on. Spot on with delivery schedule too. Very happy!"
- Luminescence International
"Great service from Fluid. They were extremely helpful and provided a professional and efficient service. The end product was exactly what we wanted and delivery was very prompt. Thanks again Fluid. "
- Wildstone
"One cannot improve on perfection! I have the highest regard for this company based on my recent experience (2014). The product and the service were First Class! Delivery was extremely prompt. I honestly don´t think that Fluid Branding´s service can be bettered!"
- The Salvation Army Hadleigh Temple
"Jess was easy to work with and helped a lot. The products were very good in terms of originality and quality."
- Calgary Communications
"We are very happy with the service and advice we have received from Fluid Branding. This is our second project with them and they have always provided us with a product that is just that little bit different from the rest."
- Collingwood Design
"The goods were supplied on time (well before time really, given your stated turn rounds) and went down very well with my customer. Your service is excellent and I wouldn´t hesitate to use Fluid again or recommend you to others. Thanks again for scoring me some brownie points with an important customer!"
- Howarth McSwain Ltd
"Always very happy to work with Fluid Branding. The service is great and the products arrive on time."
- University of Bath
"The whole process was easy from start to finish. The products are exactly what we wanted and of great quality. I wanted under the minimum order but it wasn´t a problem, and my quote suited our budget."
- RAD LIMITED
"I was pleasantly surprised by an unexpected delivery today - this large box turned up, and the only thing I could thought of, was BAGS! YEY! This order was not expected till next week, so I would like to sincerely thank you for the wonderfully refreshing speedy services. I can now give each of my learners this week a bag as well. How amazing! You have, without a doubt, made my day! Thank you!"
- ISOC
"Amy was prompt with her replies and very helpful overall. I have only recently started my role so she was very patient and explained the process clearly. Overall, very happy with the service I received."
- Rianna Day at Gordon and Co
"Fluid Branding did an excellent job in meeting and exceeding our expectations. The level of customer service was brilliant. We had a tight deadline and fluid branding was efficient with communications, proofs, & delivery. Very pleased with the product."
- Resilient Plc
"Fluid branding offer good products with good service to match at a competitive price. I will be recommending other to use this Company and will also be using them again in the near future."
- RMB Automotive
"Fluid Branding are quick, efficient and offer a great service delivering a high quality process and product. As always, Fluid Branding offer a great service and are extremely helpful. Thanks again Amy Martin for your wonderful service."
- Acrede HR And Payroll Solutions Limited
"Brilliant service, we received lots of help with the order and producing the artwork."
- RIBA
"Great client focussed service that requires minimal fuss at our end and makes the delivery of our major events significantly easier. Our account manager Kyle is always keen to find solutions for us, sometimes at very short notice, with products that we can trust the quality of."
- UK Athletics Ltd
"Great response to my various enquiries, and as soon as I had made a decision the produce arrived quickly and in good time for the event despite the tight timescales."
- Royal Latin School
"Fluid branding responded quickly to my query ,then gave me an expected delivery date which they met. Carriers lost my delivery for 24 hours but Fluid branding contacted them and got it all sorted and parcel was delivered the following day."
- University Of Dundee
"Having selected Fluid Branding from their website, the response was immediate and most helpful. A very efficient service."
- Ian Tweedie
"We were let down by a previous supplier but Fluid Branding came to the rescue. Fab products, fab service and really quick delivery."
- City College Plymouth
"Many thanks for Fluid Branding's efficient service. We were very happy with our executive company umbrella's. Although these are not to be taken home, I'm 100% sure we will need to repeat our order due to many suspiciously 'going missing'."
- Principle Global
"Fluid Branding provided a fantastic and super friendly service. I have dealt with Amy Martin on the two occasions of ordering and she has been brilliant! Very prompt on all my email enquiries and a very prompt delivery for the event that we needed the order for. We will certainly be using Fluid Branding again for our upcoming events :)"
- M A Grigg
"The service was brilliant from day one. The team and Amy Martin really went out of their to expedite the service. The product arrived a day before expected which was the icing on the cake. All of my concerns were addressed and taken care of, and I would absolutely recommend this company, it products and services to others, and I will definitely be returning for further business in the future."
- Ardyss International (UK) Limited
"A pleasure to deal with, everything was easy to understand and most importantly the order was received on time."
- PFM Packaging Machinery Ltd
"The service we received was friendly, the online ordering made things a lot easier. Delivery was sooner than expected."
- Moat Homes Ltd
"Excellent customer service and any queries were handled promptly."
- Northpoint Architects
"Amy was excellent in the way she handled the order and kept me up-to-date on progress."
- University of Chester
"We received great service throughout, from initial enquiry, right the way through to the delivery of the final product. The designs and quality of our awards were excellent."
- Momentum WW
"Many thanks for the Bic Super clips provided to us, I wasn´t sure what to expect, as I have been let down on several occasions, by other companies. Yet the end result was really good and the quality of the pen was superb. I look forward to working with you guys in the future!"
- Pride Mobility
"Our order went from an enquiry to delivered in about a week! Our branded whiskey glasses were a hit with competitive sailors at a national championships and we´ve even kept a couple for ourselves in the office! Fantastic service, thanks!!"
- Stormforce Coaching
"Fluid Branding were very friendly and professional, delivery top quality merchandise. Special thanks to Jemma who dealt with all my questions!"
- Price Bailey LLP
"We received excellent customer service from Fluid Branding. They were quick, efficient and were willing to help in whatever way possible. The product we receive was fantastic!"
- Chantrey Vellacott
"Speedy delivery, robust products and a customer service team that are always happy to help and guide."
- MM&C
"From start to finish, Hayley Knowles was very professional and kept me updated at all stages of the order. This was my first order with Fluid and I feel confident enough to return with other requirements in the future."
- Gaming Rewards
"Fluid´s service is exceptional every step of the way, from the initial enquiry handling to the post-delivery stages. They offer a fantastic range of products and it has been a pleasure for us to place our orders and see them fulfilled quickly and efficiently. Thank you for all your efforts, and we look forward to working with you in the future."
- Generator Hostels
"Found the Website very easy to use and products easy to navigate to, peter who i dealt with was very polite and happy to help. i really appreciated the extra mile he went to meet our short turnaround needs."
- DX Products
"Very happy with the speed and efficiency."
- Partner at Blackingstone Publishing (Dartmoor Maga
"Very good quality items and an efficient service."
- University of Manchester
"All enquiries dealt with efficiently and the pricing structure clear to understand and competitive, excellent all round service."
- Kirkwood Hospice
"Its the people that provide the service and the guys/girls at Fluid couldn´t have been more helpful. Great experience and pleasure to deal with."
- Freestyle IT
"Aaron worked very hard to establish what was required and did his level best to accommodate these requirements. A very pleasant experience."
- Thermit Welding GB Ltd
"I always get a prompt and efficient service from Fluidbranding."
- Aruba Networks
"Excellent and professional service with great level of communication. I felt appreciated as a customer!"
- Langage Farm
"Needed a very last minute order and they went out of their way to advise and help me. Got the order turned around quickly and the product looked great!"
- Thamesview/Harris Latner
"The service was professional and extremely prompt. Everything went like clockwork."
- Earlscliffe
"Excellent service, quick, easy ordering process. Would reccomend."
- Oakhill Vets
"Excellent service all round - thanks and well done."
- Richard Thorne Classic Cars
"Kyle was brilliant to deal with. The project fell off my radar for a while owing to other work but Kyle kept me on track with gentle reminders and not constantly hounding me which was very much appreciated."
- EMIS
"Great service and neat website."
- The Magic Touch
"Tradelink Direct Ltd needed a promotional item at very short notice and after contacting Fluid Branding I was extremely happy with the quick and efficient service. I will definitely consider using them again."
- Tradelink Direct Ltd
"Each time I have a requirement, my request is always dealt with speed and efficiency. I knwo that Fluid Branding will produce high quality print in time and for an honest price."
- Virgin Atlantic
"Great service from a great team. On behalf of EMS Ltd, thank you for producing excellent products, for a reasonable price. Will definitely be recommending Fluid Branding to all!"
- EMS Ltd
"First class efficient service."
- CLC Contractors
"Very good level of customer service. Prompt responses to emails and quality of goods are great."
- Cripps Harries Hall
"I was really impressed with the service from Fluid Branding. Quotes and enquiries were answered very quickly and the proofs were checked many times to ensure they were correct and gave us a chance to make alterations."
- Areca Design
"Great products, great service - will definitely use them again!"
- Systematic
"Great service! Really pleased with the products you have supplied, well done!"
- Raymac Signs Limited
"Fluid Branding offered excellent customer service, a great product and very fast delivery."
- Serpentine Gallery
"Fluid Branding have a great team that provide a friendly and efficient service. The process is well managed throughout and you are kept informed with proactive communication."
- Fixmart
"Have found the service good. Able to go back in their records and turn around the pens and logo really quickly - Phew! Got me out of a tight deadline for the conference. Thanks!"
- Continuous Cover Forestry Group
"Fluid Branding were very helpful and responsive in dealing with my requests - nothing was too much trouble. Delivery was on time, and well presented/packaged. An excellent service."
- Buro Happold Ltd
"Great service and the quality of the product and the print were outstanding. I would definitely consider using fluid branding again."
- Pure Search
"I recommend you guys often, always happy with the service."
- Forest Group
"Fluid Branding were really helpful from the moment they picked up the phone. We were really pleased with the service and delighted that our products arrived quicker than anticipated. Thank you and we hope to use you again!"
- Kisharon
"A friendly and professional service - Very happy."
- Acorn Industrial Services Ltd
"Print of our logo looked great. Friendly staff and quick delivery time."
- RNIB
"Efficient service; good price and timely delivery. Allowed us to (re-)dip out toes into the murky waters of branded items without too much pain. We look forward to seeing what else Fluid Branding can do for us!"
- Dewson Entertainments Ltd
"Very happy with Fluid Branding´s overall service and product received."
- CCT Venues
"Excellent company to deal with. The communication and follow up was very good. I am very happy with all part of our order."
- Ray Rose Ltd.
"Great service and products - I´d definitely recommend Fluid Branding."
- Corporate Treasurers
"Great customer service throughout the transaction, and a fantastic end product. I was particularly impressed with how Fluid hunted down a specific item that we wanted and that other companies were not able to source."
- City of London
"Fluid Branding are a fast, efficient and good quality provider of promotional items."
- Phoenix Futures
"Many of my consultancy clients in the IT and Telecom sector have caught the cycling bug! But whether they are cyclists or just wanting to keep hydrated at the office, they´ve all appreciated the smart water bottles, complete with my company logo and contact details. Fluid Branding were a pleasure to work with - making the design, production and delivery process as simple as possible for me as a customer. "
- jonesthefone consulting limited
"Wonderful service from Amy in a tight time frame. Thanks."
- Cluttons LLP
"Great service and quick delivery for such a last minute order - many thanks."
- Paragon Creative Ltd.
"Fluid Branding are a brilliant company to deal with from start to finish, their customer service is fantastic as well as the quality of product!"
- Typhoon International Limited
"Fluid Branding proved a friendly and efficient service. We will be using them in the future."
- IPC Media
"The product looked great and arrived in time despite short notice and the Easter bank holiday to contend with! The team were great, keeping me informed of the progress of my order throughout meaning I was never in any doubt that my product would arrive in time for the event. Thanks."
- Xedo Software
"Miles / Fluid Branding are a positive force in assisting customers to select the right product for promotional and gifting - I plan to use them again for many of our marketing sales and event drives."
- Thomas Pink
"Always a pleasure to deal with and the team go to every effort to source the right products. Prompt and professional."
- Skypark Unit Trust
"I had a very short deadline for my order and with the bank holiday inbetween, I didn´t think I would have it in time but Fluid Branding delivered on the day as promised. They are very efficient and its nice to have a supplier that doesnt need chasing all the time!"
- SIS LIVE
"I think the level of communication is excellent, I like the way that I was informed every stage of the ordering process what was happening. The speed of receivership of the product was excellent too. Thank you!"
- Macdonald Windsor Hotel
"Excellent service, from the proofing, through to delivery, and the speed it was dealt with."
- Danbro
"I always get quick professional service from Fluid Branding and will continue to use them as much as I can. The products are always great quality and delivery is quick - perfect for me!"
- Bugaboo
"Fluid branding provided an exceptional quality of service. From the first phone call we experienced a friendly approachable and informed service. Nothing was too much trouble and it was smooth and easy from start to finish."
- People Matter
"We had used Fluid Branding in the past and our levels of expectation were high for the quick turnaround of this order. They didn´t let us down and the quality of the products were fantastic for the price. We are very pleased and happy to recommend Fluid Branding."
- British Cycling
"Great service, prompt and full of knowledge. Thank you!"
- Textile Services Association
"We are very happy with the overall experience from FB. Excellent communication & response times & prompt delivery. Great service."
- NHS - South Tyneside
"Fantastic service from start to finish. Very friendly and helpful staff."
- Edinburgh Napier University
"We experience a high level of customer service from start to finish. The product was delivered on time for our event as requested and was to a high standard."
- London Metropolitan University
"Love using Fluid Branding and they have a quick lead time. Staff are very friendly and helpful, we have been using this company for numerous years."
- Shine Business Centre
"Great service, the whole process was smooth."
- CARE International UK
"Hayley was very helpful and supportive. Appreciate it very much. Very good service. Supportive, clear and very easy to reach."
- Honda
"Quick & easy, Fluid Branding provide a friendly service. Very pleased and will be ordering from them again in the future."
- Snow Software
"Excellent level of service, we have used fluid branding before and we shall use them again! Thanks."
- Asd Visuals Aids Ltd
"We were very impressed with the way Fluid Branding handled our enquiry from quote to delivery. As a new charitable organisation, the branding of the Anglican Alliance is very important for us to get right, and we appreciated the friendly customer service and professional delivery of our product. We were also pleased with the reasonable prices and excellent quality of our final product. We recommend Fluid Branding and will be returning for our future branding needs."
- Anglican Alliance
"Your service level has impressed me. You have reacted quickly and efficiently to short dealines and been able to deliver the products when we have needed them. Fluid branding have been extremely proactive and helpful with a high level of service. Ordering merchandise is only a small part of my job so since working with fluid they have made merchandise much easier for me to handle."
- Scripps Networks
"All enquirers were dealt with quickly and with great customer service!"
- Visual Response Ltd
"I experienced a very high level of customer service, which made the whole process of selecting and ordering very easy and stress free. The high quality product was exactly as described and delivered when expected. I would have no hesitation on using Fluid Branding again."
- Malmesbury Youth Football Club
"I am always impressed with Fluid Branding´s professionalism and friendliness. I continue to return to them for my branded merchandise."
- Emergn Ltd
"I was very impressed with the overall service, a very professional, reliable and dedicated company, keep up the good work. We will return."
- Evolution Foundation College
"This is the first time that we have used Fluid Branding for our promotional items, and we were very happy with the service that we received, the order was here when advised and all products exactly what we were looking for."
- Maritech Consultants Ltd.
"Fluid Branding have offer great customer service and have provided quality materials in a timely fashion."
- Chartered Institute of Environmental Health
"Jemma is always great at finding what we need, very helpful and friendly, always there when you contact her. Fluid have been fantastic. They have provided us with some great corporate gifts for our exhibitions. Always quick with sending quotations, visuals and proofs through. Great service!"
- Amari Metals Limited
"The team were great in making sure our order was dispatched in time for our tight deadline. - Great service."
- Golfbreaks.com
"The response to my initial request was quick and the lead time for the items was impressive. Great, quick service at competitive prices."
- Explore
"We chose the bugs from Fluid Branding as they were unusual and could be colour customized to represent our school house mascot. The service was fantastic as was the finished product."
- Holmwood House School
"Efficient as usual, with a quality product. Dealing with Fluid Branding is always a pleasurable experience."
- Blue Moon
"Personal service and very reactive which was a delightful change from a pushy sell and all for a competitive price. I would certainly recommend them and will be back when we have our next requirement."
- Pavillion Properties
"We had some issues getting the client to make decisions and the fact that it´s Christmas and stocks were running out in the time it was taking us to get an approval. Ryan wasn´t put off by this at all and worked really hard to offer different solutions that met budgetary, product and time expectations (actually, exceeding them in the process!). Well done Ryan for cheerful disposition and helpful approach."
- Au-Fait
"Very efficient and friendly service. Always willing to help with queries."
- J&E Ferguson Ltd
"Jemma at Fluid was a real delight to work with, although this order was straight forward, the time of year and the deadline for delivery did create some pressure. Fluid pulled out all the stops to deliver on time, well done, we are very happy with the process, start to finish."
- Studio 1 VC Ltd
"Beautiful pocket diary, looked far more expensive than it was. Fluid Branding provided great service, professional and helpful."
- Challenge Fencing LTD
"Every step of the process is dealt with professionally and swiftly from initial sample requests to delivery."
- Alan Nuttall Ltd
"I have been using Fluid Branding for a number of years now and they are my first port of call when looking for gifts to support our work. The range of products is excellent and I always receive great service and delivery. Many thanks!"
- Ground Work
"Good customer service, friendly advice and quality product. I would be happy to use Fluid Branding again in future."
- BMS Group
"Having not worked with your company previously we were never sure what to expect regarding quality and if you could achieve the tight timescales we required. I would like to congratulate both Laura in studio and espiecally Ian Wherry who not only got the job done a day earlier then promised he went above and beyond to ensure I meet my clients needs. The quality of the items was excellent and I will strongly recommend them to any future business with our company. Setting up an account with them was painless and quick. What a fantastic experience and your staff are a credit to the company. I will certainly be contacting you again for another order in the near future and would happily recommend your services to any of my clients."
- Matthew Hedley, Project Manager - GT Marketing Ser
"I´d like to take this opportunity to thank you for your time, expertise and patience in supplying us with the branded rucksacks and torches for our forthcoming show ´Dan Glo´. Hopefully the contributors and our viewers will think they´re cool. Our company produce numerous children´s programmes throughout the year, and should we require branded products in any of our future productions, I´m sure to get in touch again."
- Boomerang Plus PLC
"very very pleased with the service provided, helpful from start to finish will def use again."
- B D Nuclear Ltd
"Fluid Branding have provided our company with a first rate, professional and speedy service which exceeded our expectations. We will be using them again!"
- Xype
"The service from Fluid Branding, particularly in light of the fact that we placed our order just before Christmas, was excellent. This, combined with a competitive approach to pricing makes them top of my list for promotional products."
- Spier Consulting
"Fantastic service from everyone at Fluid, artwork always accurate, when the delivery dates are given and there is a delay - an initial delivery is always made where possible, this is fantastic too as it keeps my end customer happy. Thanks once again for a great service."
- Lyncot Services Ltd
"I was impressed with Fluid Branding from my initial contact with sales through to receiving our corporate umbrellas."
- Chartford Homes
"I was extremely happy with Fluid Brandings professional and prompt service."
- WTCS
"We experienced a high level of service given the tight deadline that we faced in order to get the job done. As promised, the delivery of goods we ordered was bang on time and we were able to distribute them accordingly. We are very pleased with the level service that we experienced and would definitely consider using Fluid Branding in the future."
- Ragdoll Research & Planning
"Fluid Branding proved a friendly and efficient service. The product they supplied was of a high standard. We will be using them in the future."
- Museum in Docklands
"The process was simple and the response was quick. Delivery was prompt and we have nothing but positive comments on doing business with Fluid Branding."
- DR Newitt
"Great service, great advice from a great team!"
- Launch PR
"All enquiries were handled efficiently and quickly a pleasure to deal with."
- Loxleys
"On behalf of Auros, I wanted to express my thanks in your efforts in delivering what were 200 fantastically branded piggy banks to an event in Aberdeen this week. With just one weeks notice, your company did their upmost in answering questions that we had and gave us the confidence that you could deliver quality items and most of all on time. Indeed you did and the gifts went down incredibly well. Once again many thanks and I look forward to working with you in the future."
- Auros
"Fluid Branding provided impeccable customer care from start to finish; the merchandise was delivered in accordance with a very tight timeline, which other companies couldn´t meet, and the team was incredibly helpful. The process was as simple and painless as possible, and I would have no qualms about recommending Fluid Branding."
- Rachel Rietz, Marketing Assistant, Whiptail
"We are delighted with the service both during and after delivery of our branded gifts."
- Tamara Risso-Gill, Marketing Manager, World First
"Understanding of what was needed from the initial telephone call up until delivery. Fantastic communication and speed of order knowing I had to meet deadlines - would highly recommend."
- Dawn Lipman, Director, Full Power Utilities Ltd
"Fluid Branding have provided us with a first rate, friendly service. Our promotional items were delivered on time and we are very pleased with the outcome. We look forward to working with you in the future."
- Jen Rolfe, Sales & Marketing Manager, Med-Co G
"Very happy with the speed and ease you helped me out. As I only gave you 3 days notice."
- Catherine o. Head of Events, M&C Saatchi Sport
"I LOVE them! Thank you so much! Thank you for all of your help and for helping me secure such a great product at such a brilliant price! Thank you again Lisa, you have made this a very pleasant buying experience."
- Natalie, Frameworks