Emma Cornelius
HR & Recruitment Advisor, Cornwall Office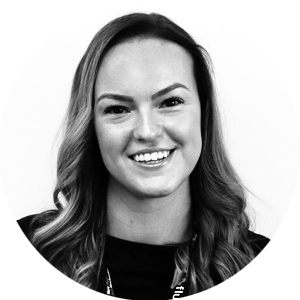 Favourite promotional product? Spork... a spoon and a fork in one, what more could you want?
Favourite book? Where the Crawdads Sing by Delia Owens
Favourite place in the world? Venice
If I could have a superpower, it would be... The ability to morph into a cheetah at any time
My pet hate is... Slow internet
Favourite saying/catchphrase? Work hard, play harder
Favourite sond/band? Wannabe by The Spice Girls
Emma has a quiet but confident presence in our Cornwall office. Outside of work she can be found on the beach or travelling off to another new country. She has a list of 30 countries to visit before she turns 30 - so get those orders in and help her on her way!